Tomato Mushroom Sauce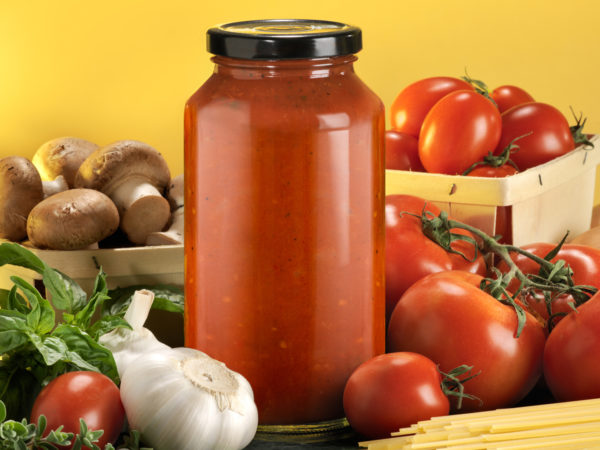 This recipe is packed with endless health benefits from the mushrooms and tomatoes. You may want to make a big batch and can your own! Definitely a must try.
It's nice to make your own tomato sauce. Of course, time doesn't always permit it, but when it does, try it. This is a favorite of mine that I use quite a bit in pastas and vegetable dishes. Opt for organic tomato products; studies have found that, at least for some foods, organic varieties contain as much as three times the amount of lycopene.
Food as Medicine
Mushrooms are known for their antioxidant and anti-inflammatory properties, and as such, help protect blood vessels from cholesterol oxidation and chronic, disease-causing inflammation. Tomatoes contain plenty of vitamin B6 and folate, which work together to promote heart health by converting homocysteine – an amino acid that in high concentrations has been associated with an increased risk of blood clotting, heart attack and stroke – into other, less hazardous molecules. But tomatoes are best known for their high concentration of the potent antioxidant lycopene. A study from Brigham and Women's Hospital found that, among middle-aged women with no history of heart disease, those who consumed seven to 10 weekly servings of lycopene-rich, tomato-based products over the course of seven years, had an almost 30 percent lower risk of cardiovascular disease than those eating fewer than 1.5 weekly servings.
Ingredients
12 medium ripe tomatoes or 16 ounces canned peeled organic tomatoes
2 medium onions, chopped
1 green bell pepper, diced
1 tablespoon olive oil
1/2 cup white wine
1 pound mushrooms, diced or chopped
2 teaspoons oregano
1 1/2 teaspoons basil
1/2 teaspoon salt (optional)
1 bay leaf
1 tablespoon tomato paste
1 teaspoon honey
Instructions
If using fresh tomatoes, bring a large pot of water to a boil. Slice an 'X' on the bottom of each tomato, and drop them in the boiling water until the skins start to loosen, about 2 minutes.
Drain and cool completely.
When cool, squeeze each tomato over a strainer set over a bowl to trap the seeds, reserving the juice and the pulp.
Purée the juice and the pulp in a food processor until smooth. If you are using canned tomatoes, simply scrape out the excess seeds and mash the tomatoes with their juice by hand or with a fork.
Sauté the onions with the green peppers in the olive oil in a large sauté pan for 5 minutes over low heat. Add the wine, mushrooms, herbs, salt, the tomato purée, and the bay leaf. Simmer for 1/2 hour.
Remove the bay leaf. Mix in the tomato paste and the honey and cook for 10 more minutes.
Makes about 4 cups.