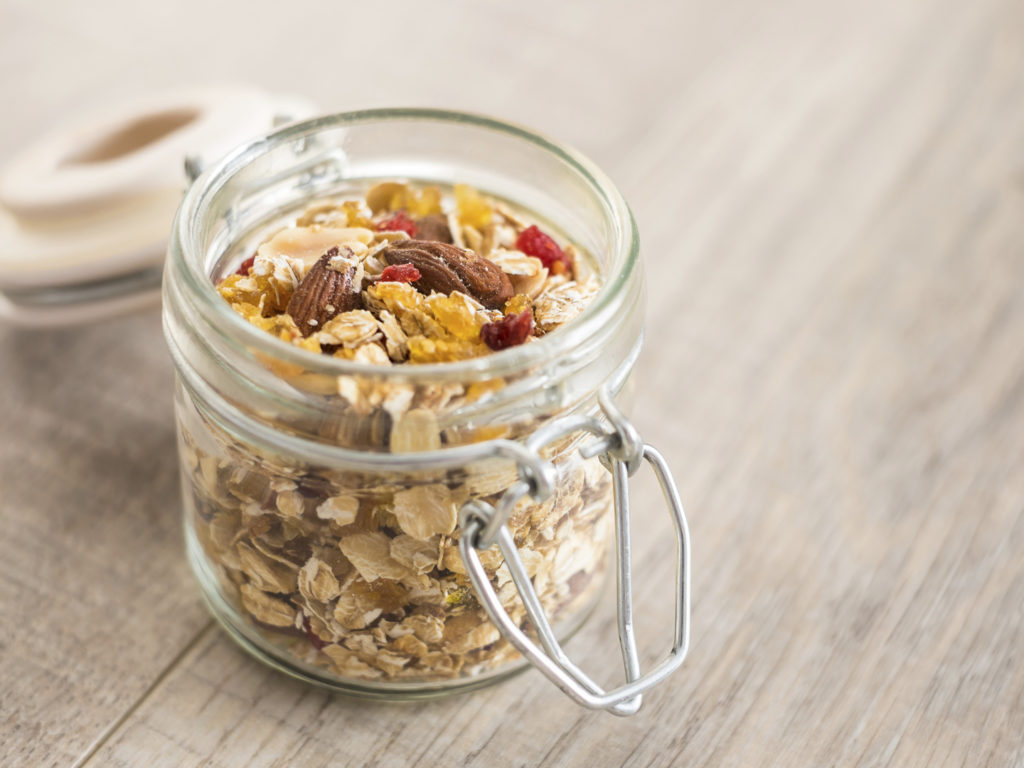 Overnight Muesli With Apricots & Pecans
Nutrition
Makes 10 Servings (1/2 cup/serving)
Nutrients Per Serving:
Calories 239
Fat 11.5 grams
Saturated Fat 3.6 grams
(41.8% of calories from fat)
Protein 8.9 grams
Carbohydrate 27.2 grams
Cholesterol 15.6 mgs
Fiber 3.6 grams
Recipe courtesy of Hollyhock, from the cookbook Hollyhock Garden to Table.
For those of us who start our days before dawn, making breakfast is the last thing on our minds. We make this the night before. Naturally sweet, equal parts apple and oats, and so creamy, it's a dish that some of us have been known to call dessert!
Ingredients
1 cup oats
1 apple, grated
1 cup yogurt
1 cup milk or dairy alternative
1/2 cup chopped pecans
1/2 cup sliced dried apricots
1/3 cup pumpkin seeds
1/3 cup dried cranberries
1/2 tsp cinnamon
1/2 tsp nutmeg
Instructions
Combine all the ingredients and store in a sealed container in the fridge overnight. This will keep refrigerated for up to 3 days. If it's too thick the next day for your liking, just add a little more milk or yogurt. You can do this at any time. Feel free to use dried fruits, nuts and seeds (sunflower, chia, hemp hearts, to name a few) or your choice. There's lots of room for play here.
– Moreka Jolar