Strengthening Immunity With Spices?
Are there any particular spices that I can add to my everyday cooking to help strengthen my immune system?
Andrew Weil, M.D. |March 21, 2022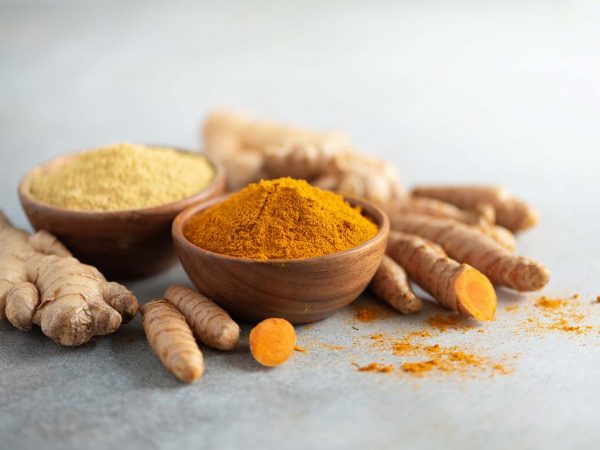 Yes, there are — but you should also look beyond the spice rack for additional benefits. A number of herbs and spices have a long history of use for strengthening the immune system. These include garlic, black pepper, clove, cinnamon, cardamom, cumin, bay leaf, and star anise. Many of these have been shown in lab studies to have antibacterial, antiviral, and anti-inflammatory properties.
Two of my favorite spices to cook with also have immune-strengthening benefits. Turmeric (Curcuma longa), as well as its relative ginger (Zingiber officinale), do more than add flavor to meals. They also appear to benefit health. Turmeric is among the most powerful natural anti-inflammatory agents; studies suggest that curcumin, the compound that gives turmeric its bright yellow hue, also appears to modulate the activation of T cells, B cells, macrophages, neutrophils, natural killer cells, and dendritic cells — all of which play important roles in the immune system. There's evidence that curcumin can also enhance antibody responses, another benefit. Likewise, ginger can help relieve inflammation and has been shown to help the body defend itself against various viruses, at least in the lab.
That said, my favorite way to boost the immune power of my meals is to cook with mushrooms. For example, shiitakes — both fresh and dried — have antiviral effects. To prepare shiitake mushrooms, remove and discard stems; they are often tough. Maitake mushrooms also have antiviral and immune-system enhancing effects. Known as "hen of the woods," they can be used dried or fresh. Look for both shiitakes and maitakes in specialty groceries or online and add them to stews, soups, and stir-fries.
Andrew Weil, M.D.
Source:
Isbill, J., Kandiah, J., & Kružliaková, N. (2020). Opportunities for Health Promotion: Highlighting Herbs and Spices to Improve Immune Support and Well-being. Integrative medicine (Encinitas, Calif.), 19(5), 30–42. https://www.ncbi.nlm.nih.gov/pmc/articles/PMC7815254/