Gluten-Free Diet Dangers?
I do not have celiac disease but want to follow the gluten-free diet to reduce inflammation. However, I've been warned that it can give you too much arsenic and mercury and increase the risk of type 2 diabetes. What are the health effects?
Andrew Weil, M.D. | June 26, 2017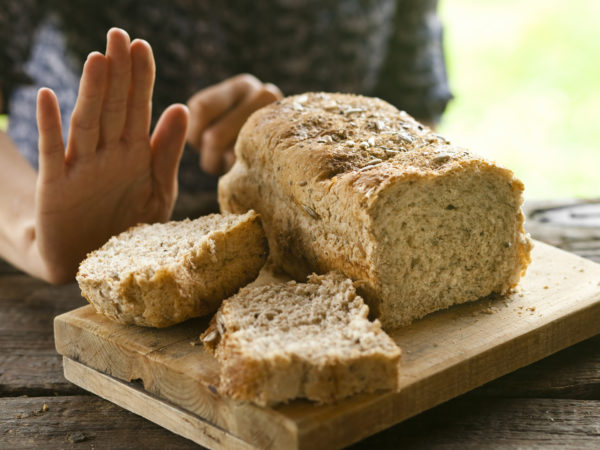 The gluten-free diet has become very popular in recent years. It was developed for those with celiac disease, an inherited, autoimmune disorder that leaves people susceptible to intestinal damage when they consume gluten, the protein in wheat that makes dough elastic and that is also present in rye and barley. Only one percent of the population actually has celiac disease, but in 2015, an estimated 25 percent of Americans were going gluten-free for a variety of reasons, ranging from weight loss to reducing inflammation. There is no proof that a gluten-free diet will help you lose weight. (Celiac disease patients who must follow it sometimes gain weight.) Nor is there evidence that it reduces inflammation.
But it is true that a gluten-free diet may give you more arsenic and mercury because many gluten-free products substitute rice flour for wheat flour. Rice bioaccumulates arsenic and mercury from fertilizers, soil, and water. A study from the University of Illinois at Chicago School of Public Health, published in February (2017), found higher concentrations of arsenic in the urine and mercury in the blood of 73 individuals in a health and nutrition survey who followed a gluten-free diet between 2009 and 2014. Arsenic levels were almost twice as high as those in other survey participants not following a gluten-free diet. Mercury levels were 70 percent higher. The study did not investigate or determine if there were any health consequences associated with the higher levels of those toxic elements.
Other research, however, has shown that levels of arsenic seen in urine samples collected between 1989 and 1991 from 3,575 Native American men and women ages 45-74 living in Arizona, Oklahoma, and North and South Dakota, were correlated with incidence of heart disease in these individuals almost 20 years later. The link to arsenic remained even after researchers adjusted for other risk factors, including smoking, body mass index, cholesterol levels, high blood pressure and diabetes.
The link to type 2 diabetes emerged from a Harvard T. H. Chan School of Public Health investigation of the health effects of a gluten-free diet on people without celiac disease. The researchers looked at surveys conducted by U.S. health professionals involving 199,794 people and estimated gluten intake based on information the participants provided about their diets. Reviewing the 30-year course of the surveys, the researchers found that nearly 16,000 people developed type 2 diabetes and that participants who reported consuming the least gluten had a higher risk of diabetes while those who consumed the most were 13 percent less likely to develop the disease. This held true even after the researchers accounted for such factors as exercise habits, weight, family history of diabetes and typical daily calorie intake. Because this was an observational investigation, it doesn't prove that a gluten-free or low-gluten diet caused the diabetes. Further studies will be needed to look at the relationship between gluten consumption and this disease.
Andrew Weil, M.D.
Sources:
Maria Argos et al, "The Unintended Consequences of a Gluten-Free Diet." Epidemiology, February 1, 2017; 1 DOI: 10.1097/EDE.0000000000000640
Geng Zong et al, "Low Gluten Diets linked to higher risk of type 2 diabetes," presentation at the American Heart
Association Epidemiology and Prevention/Lifestyle and Cardiometabolic Health 2017 Scientific Sessions, March 9, 2017, Portland, OR