Benefits Of Barley?
I've heard that barley bread can lower blood sugar and has all kinds of health benefits, including reducing appetite. Is barley really good for you and is it best eaten as bread?
Andrew Weil, M.D. | May 9, 2016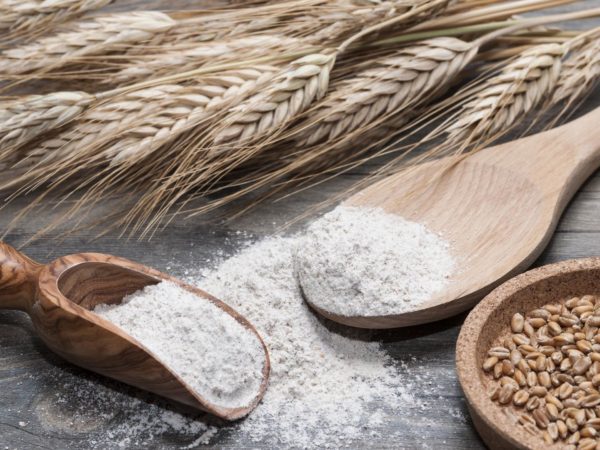 Barley has been grown for 10,000 years as food for humans and animals, and as the basis of the first alcoholic beverages. Barley comes in hulled and pearled varieties. Hulled barley is the true whole-grain form, with only the outermost hull removed, whereas pearled barley is polished to remove the bran layer and often the inner endosperm layer.
Barley gives you 13 grams of fiber per cup, and can help manage a number of health problems, including constipation, diverticulitis, gout, inflammation, and arthritis. The latest news about it comes from a small Swedish study showing that eating barley bread reduced blood sugar quickly. Researchers at Lund University recruited 20 middle-aged men and women and asked them to eat bread made from barley at breakfast, lunch and dinner for three days. The researchers examined the participants between 11 and 14 hours after their final meal of the day for risk factors indicating diabetes and cardiovascular disease. They reported that the participants' metabolism improved for up to 14 hours, their blood sugar and insulin levels dropped and their appetite was reduced.
The team credited these positive changes to an increase of beneficial bacteria in the gut stimulated by the fiber in barley. They also found that the barley prompted the release of hormones that regulate metabolism and appetite and an increase in a hormone that helps reduce chronic low-grade inflammation. Over time, all of these effects could help prevent diabetes and cardiovascular disease. An earlier study from Sweden's University of Gothenburg found that barley fiber increases numbers of Prevotella copri, gut bacteria that help regulate blood sugar and decrease populations of unhealthy gut bacteria.
The researchers wrote that the effects of barley are influenced by the composition of an individual's microbiota – people with low concentrations of Prevotella copri received less benefit from eating this grain.
You'll find a number of recipes using barley on this site including barley and vegetable soup. You can also use barley in salads and stews or as an alternative to rice or potatoes. I'm not sure it is easy to find barley bread everywhere, but I have seen a number of recipes for it online. The Swedish researchers said they hoped their findings would encourage people to eat more barley. If you're unfamiliar with this grain, try it. You'll find that it is a snap to cook and tastes great. (Barley does contain gluten so it is off limits for those with celiac disease or gluten intolerance.)
Andrew Weil, M.D.
Sources:
Anne C. Nilsson et al, "Increased gut hormones and insulin sensitivity index following a 3-d intervention with a barley kernel-based product: a randomised cross-over study in healthy middle-aged subjects." British Journal of Nutrition, September 2015, DOI: 10.1017/S0007114515002524
Petia Kovatcheva-Datchary et al, "Dietary Fiber-Induced Improvement in Glucose Metabolism Is Associated with Increased Abundance of Prevotella." Cell Metabolism, December 2015, DOI:10.1016/j.cmet.2015.10.001