Are Avocados Still Safe When Brown?
Is it safe to eat an avocado that has turned brown on the inside?
Andrew Weil, M.D. | May 31, 2022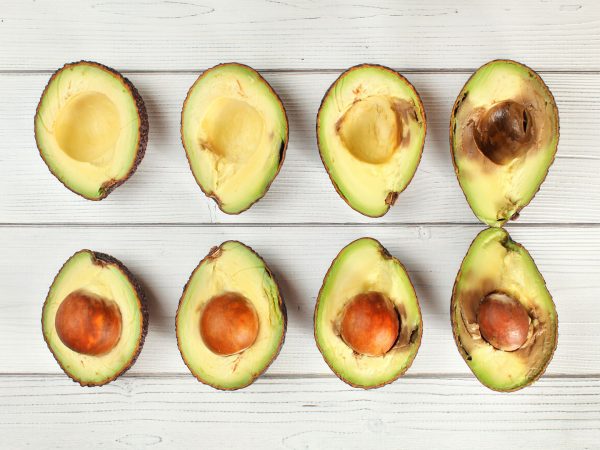 I enjoy avocados, which are not only flavorful, but also chock-full of potassium and heart-healthy monounsaturated fat. As all fans of avocados know, however, they can be frustrating – they can stay not-quite-ripe for days in your kitchen, then become squishy and over-ripe seemingly overnight. Once you cut open an avocado, it begins its quick march toward oxidation, turning from a fresh, bright green to an unappetizing brown. Although it's safe to eat an avocado that has started to turn brown, it won't taste as good.
Start by choosing an avocado that's just about to ripen – not too hard, which means it's not yet edible, and not too soft, which means it's over-ripe. Wait until a firm avocado has softened only slightly, when it yields slightly to pressure, then cut it open and remove the pit. Use the first perfectly textured slices or cubes in salads or other recipes or in guacamole. If you're not using the second half immediately, squeeze some lemon juice onto the cut surface to help keep it from turning brown.
As the avocado softens in the next day or so, use it instead of butter or mayonnaise on healthy whole-grain bread, including spreading it on toast for a healthy breakfast. I like to use it in this recipe for avocado wasabi mayonnaise, which I use on tuna sliders.
I rarely have an avocado on hand long enough for it to turn brown, but if I do, I usually trim off those areas — because they have an off taste.
Andrew Weil, M.D.