Is There A Healthy Bread Choice?
I love bread, but am trying to reduce my gluten intake. Is there a certain type of bread that is healthier than others?
Andrew Weil, M.D. | May 9, 2022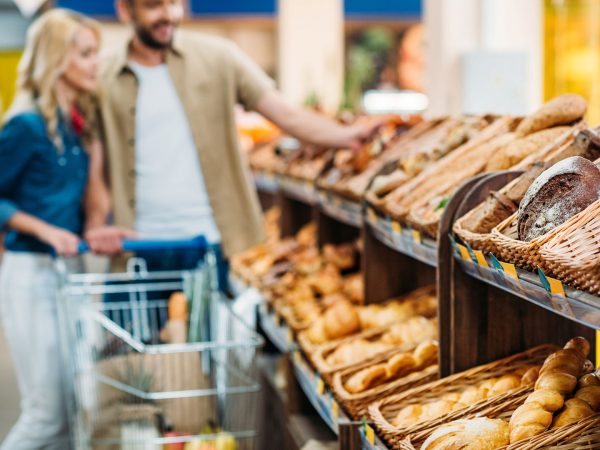 Bread is not necessarily unhealthy, but the kinds of bread available in most supermarkets are made with highly processed flours. It's the flour, not gluten, that can make so many breads poor nutritional choices. Flour – even "whole-wheat" flour – has a high glycemic index, meaning that it converts to sugar quickly in the body. A diet heavy with high-glycemic-index foods can lead to inflammation as well as insulin resistance.
Gluten is a protein found in wheat, rye, barley, and some oats. Going gluten-free has been a popular trend over the last few years, but it is not intrinsically a healthier choice unless you have celiac disease or gluten sensitivity. In those with celiac disease even small amounts of gluten can be damaging to the intestine. Individuals with gluten sensitivity may experience an array of symptoms, primarily digestive complaints but also headache, depression, and many others. In those with a suspected gluten sensitivity, it's advisable to eliminate all products containing gluten, adding them back one at a time to see which, if any, trigger symptoms.
If you have celiac disease or are sensitive, it's possible to find breads and other baked goods that are gluten free. Look for products made from corn, rice, quinoa, and tapioca and avoid those with wheat, barley, or rye.
If you don't have celiac disease or gluten sensitivity, there is no need for you to reduce your gluten intake. In fact, many products marketed as gluten free are nutritionally deficient – they have been found to be lower in fiber, iron, B vitamins, calcium, vitamin D, phosphorus, and zinc than similar products that contain gluten. These products are also often high in sugar and fat, which are added to improve taste and texture to compensate for the lack of gluten. One 2017 study even found elevated levels of mercury and arsenic in those who followed a gluten-free diet!
I continue to recommend an anti-inflammatory diet as the best strategy to overall good health. Be careful of following nutritional fads; for those without a demonstrated sensitivity, the call to "go gluten-free" may be just that.
Andrew Weil, M.D.
Source:
Pearlman M, Casey L. "Who Should Be Gluten-Free? A Review for the General Practitioner." Med Clin North Am. 2019 Jan;103(1):89-99. doi: 10.1016/j.mcna.2018.08.011. Epub 2018 Nov 1. PMID: 30466678. https://pubmed.ncbi.nlm.nih.gov/30466678/