Does Gluten Cause Inflammation?
A friend told me that gluten is highly inflammatory and I should stop eating it. Is that true, and should I follow a gluten-free diet?
Andrew Weil, M.D. | August 5, 2021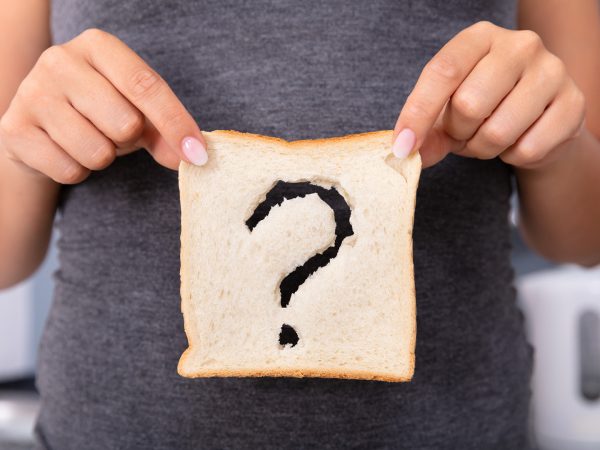 Gluten-free products have proliferated in the marketplace over the past several years, and you've probably read a lot about the supposed benefits of a gluten-free diet. The answer to whether gluten is bad for you, however, or even if it causes inflammation, is less clear than the marketing of these products might have you believe.
Gluten is a protein found naturally in wheat, rye, barley and, possibly, oats. In some people, that protein provokes an immune response that targets the small intestine, a condition known as celiac disease. Also known as celiac sprue or gluten-sensitive enteropathy, celiac disease affects a very small percentage of the population. For those individuals, consuming foods that contain gluten can cause diarrhea and other gastrointestinal symptoms, including bloating and abdominal pain, as well as weight loss, bone pain, and fatigue. In children with celiac disease, consuming gluten can delay growth and development.
For those with diagnosed celiac disease, the answer to your question is yes, gluten is inflammatory and can cause damage to the intestines and make it difficult for the body to absorb nutrients. They must follow a gluten-free diet, although it's not an easy change to make. Such a diet should be adopted under the guidance of a dietician and monitored carefully. Reversing gluten-caused damage to the intestine can take two to three years.
A greater number of people may have gluten sensitivity; for them, a gluten-free diet may improve health. The only way to determine if you are gluten sensitive is to eliminate it from your diet completely, then add it back to see if your symptoms correlate with the change.
In most others, however, there is no real evidence that gluten causes either inflammation or the host of other ailments for which it is often blamed (arthritis, depression, and more). For example, a recent study from Harvard found no connection between gluten consumption and inflammatory bowel disease. There are also real drawbacks to following a gluten-free diet, so for those who don't have diagnosed celiac disease or true gluten sensitivity, I would not recommend it.
First, such a diet can lead to weight gain since many gluten-free foods are lower in fiber and higher in sugar and fat than their gluten-containing counterparts. Gluten-free products also tend not to be fortified with folic acid, iron, and other important nutrients, so adopting a gluten-free diet could lead to vitamin deficiencies. Many of those products use rice flour instead of gluten-containing wheat flour, and studies have found higher levels of arsenic and mercury in those who follow a rice-based diet. One study even found a link between low consumption of gluten and the risk of developing diabetes. All of these risks can be managed carefully in people who must avoid gluten, but they are unnecessary dangers for someone who doesn't have to.
The bottom line is that a gluten-free diet is necessary for some specific populations, but there is nothing inherently healthier about it for those who don't need it.
Andrew Weil, M.D.
Sources:
Lopes EW, Lebwohl B, Burke KE, Ivey KL, Ananthakrishnan AN, Lochhead P, Richter JM, Ludvigsson JF, Willett WC, Chan AT, Khalili H. "Dietary Gluten Intake Is Not Associated With Risk of Inflammatory Bowel Disease in U.S. Adults Without Celiac Disease." Clin Gastroenterol Hepatol. 2021 Mar 25:S1542-3565(21)00339-6. doi: 10.1016/j.cgh.2021.03.029. Epub ahead of print. PMID: 33775898
Robert Shmerling, M.D. "Ditch the Gluten, Improve Your Health?" Harvard Health Publishing, November 08, 2019 health.harvardstaying-healthy/ditch-the-gluten-improve-your-health
Niewinski MM. "Advances in celiac disease and gluten-free diet." J Am Diet Assoc. 2008 Apr;108(4):661-72. doi: 10.1016/j.jada.2008.01.011. PMID: 18375224. pubmed.ncbi.nlm.nih/18375224/
Punshon T, Jackson BP. "Essential micronutrient and toxic trace element concentrations in gluten containing and gluten-free foods." Food Chem. 2018 Jun 30;252:258-264. doi: 10.1016/j.foodchem.2018.01.120. PMID: 29478539; PMCID: PMC5830128. pubmed.ncbi.nlm.nih/29478539/