What's Wrong With Cinnamon?
Is it true that cinnamon poses a health risk? I heard that Danish pastries can no longer be made in Denmark because of a ban on cinnamon. I thought it was good for you.
Andrew Weil, M.D. | March 3, 2014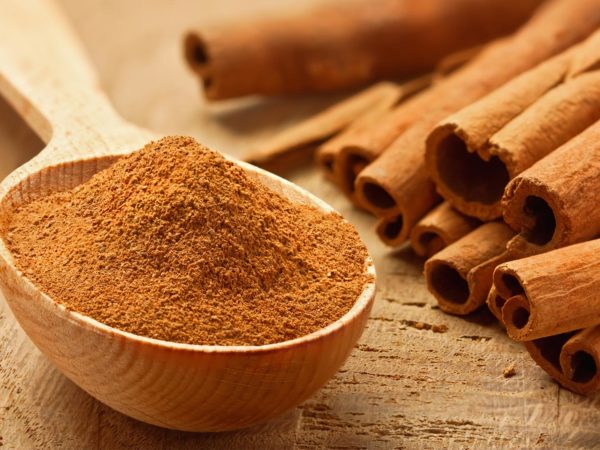 In the amounts usually consumed, cinnamon doesn't pose a health risk, but at issue in Denmark during the 2013 holiday season was implementation of a European Union (EU) recommendation to limit the amount of coumarin, a naturally occurring blood-thinning phytochemical found in cassia (Cinnamomum cassia), the most commonly used type of the spice popularly called cinnamon. Ingesting too much coumarin could lead to liver damage. The EU recommendation as interpreted in Denmark would limit the use of cinnamon to 15 mg per kilo in "every day fine baked goods." If that happens, the Danes probably would lose their Kanelsnegle pastries, a traditional holiday treat. This has upset Danish bakers, especially since Sweden has taken another path, classing kanelbullar, a similar pastry, as a "traditional and seasonal dish," which would permit a more liberal use of cinnamon amounting to 50 mg per kilo of dough. There is little to no coumarin in "true" or Ceylon cinnamon (C. zeylanicum), but it is hard to tell the difference between the two in the marketplace.
In Britain, the UK's Food Standards Agency found that the average dietary exposure to coumarin from cinnamon was 0.0018 mg per kilo of body weight, 55 times less that the EU "tolerable daily limit" of 0.1mg per kilo of body weight. Even South Asians in the UK consume five times less than the EU limit despite the fact that their diets provide 10 times more cinnamon, on average, than others in Britain.
More than 100 different varieties of cinnamon are cultivated today. "Ceylon cinnamon" and "Chinese cinnamon" are the most popular. Ceylon cinnamon – also referred to as "true cinnamon" – is produced in Sri Lanka, India, Madagascar, Brazil and the Caribbean. It is known for its relatively refined and subtle taste. Cassia cinnamon, produced in China, Vietnam and Indonesia is less expensive and is the type most popular in North America.
Aside from the potential risk of liver problems due to excessive intake of coumarin, cinnamon has a number of health benefits. It is well known as an anti-inflammatory and an anti-microbial agent. Its therapeutic powers stem from cinnamon's essential oils, which have been studied for their anti-clotting effects on blood platelets. Cinnamon also appears to slow the rate at which the stomach empties after meals, which evens out blood sugar highs and lows. Although it is commonly recommended for lowering blood sugar, so far there is no definitive evidence that cassia cinnamon is reliable and effective for controlling glucose in type 1 or type 2 diabetes.
Andrew Weil, M.D.