What Is The DARK Act?
I've heard that a bill has been introduced in Congress that would prevent labeling of genetically modified food nationwide. Can you tell me anything about it? It sounds shocking to me.
Andrew Weil, M.D. | June 23, 2015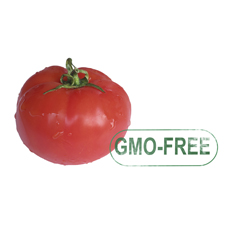 You're referring to the DARK Act, which stands for Denying Americans the Right to Know, a description devised by opponents of the bill that was introduced in the U.S. House of Representatives in March of 2015. The Congressional sponsors are Mike Pompeo (R-Kan.) and G.K. Butterfield (D-N.C.) as well as nine other Republicans and eight other Democrats, most of whom are members of either the House Agriculture Committee or the Energy & Commerce Committee. They call their bill "The Safe and Accurate Food Labeling Act of 2015" and maintain that without this legislation, a patchwork of state GMO labeling laws could mislead consumers and increase food prices for families.
That's not how opponents of the bill see it. They view the legislation as an attempt to block federal or state action to require labeling of GMO foods. They may have considerable public support once more people become aware of the DARK Act. In 2014, a Consumer Reports nationally representative survey found that 92 percent of Americans support labeling of GMO foods.
If the DARK act passes, it would prevent states from requiring that genetically engineered foods be labeled as such and from passing laws making it illegal for food companies to label products containing genetically engineered ingredients as "natural." So far, Connecticut, Maine and Vermont are the only states to have passed legislation requiring labeling of genetically engineered foods.
There are powerful food interests aligned against food labeling. Reportedly, Monsanto, the Grocery Manufacturers Association and others have already spent more than $100 million to prevent passage of GMO labeling requirements in Washington, California, Oregon and Colorado. In May 2014, the California legislature rejected a bill that would have required GMO labeling of foods in that state.
At the federal level, legislation introduced in the Senate by Senator Barbara Boxer (D-Calif.) and in the House of Representatives by Rep. Peter DeFazio (D-Ore.) would mandate national GMO labeling; it would help clear up confusion over misleading label claims, such as "natural."
The arguments for and against labeling are obvious:
Those in favor of labeling (myself included) believe that consumers have a right to know when foods are modified with genes from another species. Environmental and consumer groups and the organic farming industry strongly support labeling.
Those against labeling include many conventional farmers, manufacturers of industrial food, such as Kellogg's and Kraft, as well as Monsanto and other big agricultural biotechnology companies. Scientists who have taken this position maintain that genetically modified crops reduce the need for herbicides and pesticides, thus benefitting the environment as well as reducing loss to insect predation. Better water quality is an environmental benefit of the elimination of herbicides and pesticides that has already been realized in some areas.
If you support labeling of genetically engineered foods and oppose the DARK Act, I urge you to contact your representatives in Congress and make your views known. You can also support efforts by the Environmental Working Group, a Washington, D.C.-based advocacy organization, and other consumer oriented groups working to defeat the DARK Act.
Andrew Weil, M.D.
Sources:


"DARK Act Blocks States from Mandating GMO Labeling," Environmental Working Group, March 25, 2015, http://www.ewg.org/release/dark-act-blocks-states-mandating-gmo-labeling "Pompeo Reintroduces Bill to Keep Food Safe and Affordable," press release, Rep. Mike Pompeo (R-Kans), March 25, 2015, http://pompeo.house.gov/uploadedfiles/150325_-_release_-_safe_and_accurate_food_labeling_act_2015.pdf