Slave Labor At Sea?
I'm wondering whether we still should avoid seafood imported from Asia because of slave labor in the fishing industry. Can you update me on this issue?
Andrew Weil, M.D. | April 4, 2018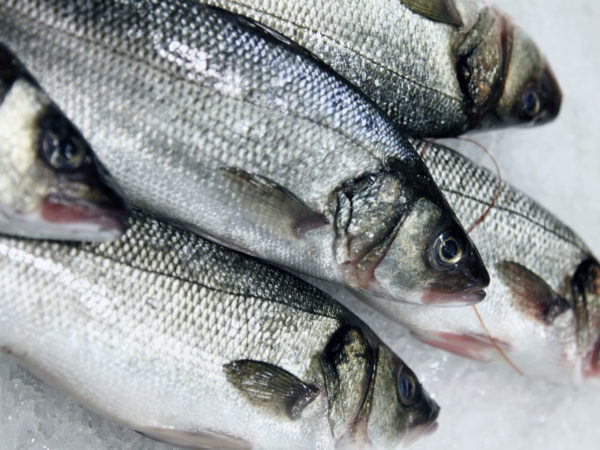 In 2016 an Associated Press reporting team won a Pulitzer Prize for an investigative series of articles titled "Seafood From Slaves" on the use of slave labor in Thailand's fishing industry. The journalists documented horrific abuses, including workers trapped in cages, punished by whipping with toxic stingray tails and forced to work 22 hours a day for little if any pay. The AP investigation led to the freeing of some 2,000 slaves as well as to multiple arrests of traffickers who had lured migrant workers from Burma (Myanmar), Cambodia and Laos into slavery, and the confiscation of thousands of pounds of seafood.
Powerful as these reports were, slave labor in the Thai fishing industry continues. In January of this year (2018) Human Rights Watch reported that abuses are still widespread in Thailand's fishing industry.
Despite new laws in Thailand aimed at eliminating slavery, the Human Rights Watch investigation found that Thai inspectors were relying too much on the assurances of ship owners and captains rather than talking to the workers themselves.
For U.S. retailers and seafood importers ferreting out slavery has been extremely difficult, because fishing often takes place far from shore and out of sight. When we learned a few years ago about forced labor in the Thai fishing industry, U.S. retailers, including Walmart, Kroger, and Safeway and restaurants such as Red Lobster, committed to address the problem, but they haven't been able to reliably identify which fisheries to avoid. The forced labor situation in Thailand's fishing industry has not changed substantially since 2012 when a large-scale survey of 496 fishermen found that almost one in five were working against their will.
The good news is the Monterey Bay Aquarium's Seafood Watch program has developed a "Seafood Slavery Risk Tool," a database that assigns "slavery risk ratings" to specific fisheries so that corporate buyers will be better able to determine which ones to avoid. The ratings are based on information from reliable government and media reports of known abuses as well as on incidences of illegal, unreported and unregulated fishing and the number of days a fishing vessel is at sea. They also take account of evidence of forced labor, human trafficking and child labor in a country's other industries.
As individuals, there's not much we can do except ask the chief executives of our retailers or the managers of restaurants we patronize if and how they are sure there's no trace of slavery in the supply chain for the seafood they sell.
Although an estimated 90 percent of the shrimp sold in the U.S. is imported, you can buy domestic shrimp from Alaska, Texas, Louisiana, Florida and North Carolina. It is more expensive than imported varieties, but at least you can be sure it wasn't caught by 21st century slaves.
Andrew Weil, M.D.
Source:
Human Rights Watch, "Hidden Chains: Rights Abuses and Forced Labor in Thailand's Fishing Industry," January 23, 2018, hrw.org/report/2018/01/23/hidden-chains/rights-abuses-and-forced-labor-thailands-fishing-industry#page