Is Mycotoxin Urine Testing Worthwhile?
I'm curious about the accuracy of urine tests for mycotoxins as the cause of various types of illness. Can you tell me if these tests are worthwhile in diagnosing health problems?
Andrew Weil, M.D. | April 11, 2016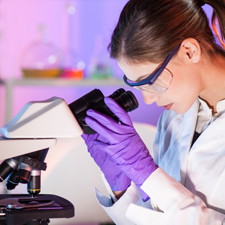 Mycotoxins are substances produced by molds that can cause disease in both humans and animals. Over the years, mold – and their mycotoxins – have been blamed for a wide variety of problems, ranging from fatigue and joint pain to Alzheimer's symptoms, internal bleeding and even hearing loss. I'm skeptical of all of this.
Mycotoxins can certainly make you sick if you eat foods contaminated with molds. However, according to the National Institute for Occupational Safety and Health (NIOSH), a part of the Centers for Disease Control and Prevention (CDC), low levels of mycotoxins are found in many foods. For that reason, they are routinely present in the urine of healthy people. You should also be aware that mycotoxin levels that predict disease have not been established.
That hasn't stopped unscrupulous labs from promoting urine testing for mycotoxins on the Internet. Based on the results of these tests, the labs may recommend treatment at clinics specializing in "mold-related illness" for those who test positive.
In February 2015, NIOSH reported on one of these cases. A woman working in a union office had various symptoms, which she researched online. Her investigation suggested that mycotoxins were responsible, and she sent a urine sample to a laboratory offering testing for toxic mold. She was told that she tested positive for two mycotoxins and was referred to a clinic for treatment. There, she was prescribed anti-fungal medication. (These drugs are used to treat fungal infections, not illnesses caused by toxins.) The clinic also recommended dietary changes, colon cleansing, cupping therapy and "ionic nasal spray."
The woman and her employer hired two consultants to look for mold in her office. This involved removal of drywall, carpet and ceiling tiles and cost more than $25,000. The investigation turned up no evidence of water damage or significant fungal growth. Despite these findings, the woman remained convinced that mycotoxins were the cause of her symptoms, and some of her co-workers began to blame mycotoxins for whatever ailed them.
This case isn't unusual. NIOSH reports that over the past decade it has received many requests for workplace evaluations based on the results of unvalidated laboratory tests that have "diagnosed" occupational and environmental illnesses caused by exposure to mold. NIOSH noted that these test results can lead to "misinformation and fear in the workplace; incorrect diagnoses; unnecessary, inappropriate and potentially harmful medical interventions; and unnecessary or inappropriate environmental and occupational evaluations."
You should be aware that the FDA has not approved any urine test for mycotoxins. The CDC warns that such tests have not been approved for diagnostic purposes, meaning that you can't trust them to tell you if anything is wrong with you or what to do about it. Incidentally, urine mycotoxin testing can be costly – upwards of $700.
Andrew Weil, M.D.
Source:
"Use of Unvalidated Urine Mycotoxin Tests for the Clinical Diagnosis of Illness — United States, 2014." Centers for Disease Control and Prevention, Morbidity and Mortality Weekly Report, February 20, 2015, http://www.cdc.gov/mmwr/preview/mmwrhtml/mm6406a7.htm