Is It Safe To Eat Shrimp?
Is it true that most of the shrimp for sale in the U.S. are imported from Asia and carry residues of antibiotics? Should we avoid shrimp?
Andrew Weil, M.D. | March 13, 2017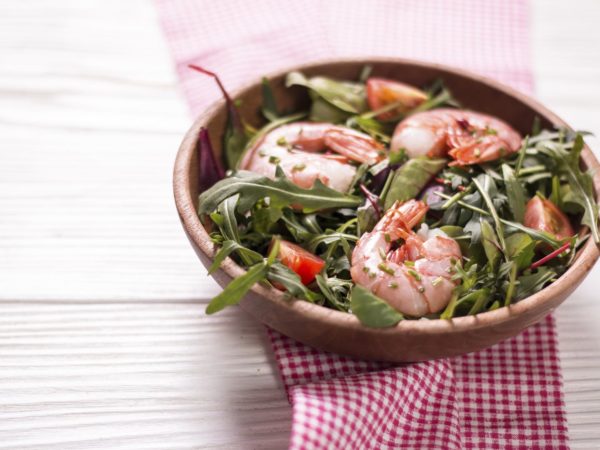 More than 90 percent of the shrimp sold in this country are farmed in China and elsewhere in Asia. Much of this production may be contaminated with antibiotics, pesticides and other toxic chemicals. In 2016, Bloomberg News reported that as much as 90 percent of the antibiotics administered to pigs in China pass through the animals' urine and feces and wash into huge farm ponds, exposing fish and shellfish to those drugs. Of the more than 5.3 billion pounds of seafood including farm-raised shrimp, imported into the U.S. annually from China, Thailand, Vietnam, Indonesia and India, less than two percent is government inspected here. Nevertheless, in 2015 the FDA refused entry to shipments of shrimp containing banned antibiotics from China, Malaysia, Thailand, Vietnam, Bangladesh, India and Mexico.
Antibiotics aren't the only problem with imported shrimp; they can also be contaminated with various chemicals as well as infested with rat and mouse hair and insect parts. Reportedly, dirty shrimp account for 26 to 35 percent of all shipments of imported seafood rejected here due to filth. Given those statistics, there's little doubt that shrimp contaminated with antibiotics, waste, and other chemicals can end up on your plate.
A 2015 Consumer Reports study found that 60 percent of 342 samples of frozen shrimp tested contained the bacteria Salmonella, Vibrio, Listeria or E. coli, and two percent were positive for the superbug methicillin-resistant Staphylococcus aureus (MRSA). The shrimp tested were purchased from Walmart, Kroger, Albertsons, Costco, Fry's Marketplace, Hy-Vee, Sprouts Farmers Market and other retailers in 27 cities throughout the U.S. Fresh (never-frozen) shrimp were not tested in the report, since U.S. consumers don't buy many.
Some of the bacteria in shrimp and raw meat can be cooked off, and freezing is supposed to control Vibrio bacteria. However, Consumer Reports found Vibrio in 28 percent of the frozen shrimp samples tested.
When shopping for shrimp, you're better off buying sustainably fished wild-caught ones. True, these are more expensive, but they are likely to have fewer toxic residues and bacteria. You can find out where to buy wild-caught shrimp in your area via the website of the American Shrimp Processors Association, which lists retailers in all parts of the country plus various online sources. The shrimp come from regulated areas in the Gulf of Mexico and the South Atlantic and are caught by local fishermen. Frozen cold-water shrimp from the Pacific Northwest are also available.
Andrew Weil, M.D.
Source:
Jason Gale, Linda Mulvany and Monte Reel, "How Anti-biotic Tainted Seafood from China Ends Up on Your Table." BloombergBusinessWeek, December 16, 2016, https://www.bloomberg.com/news/features/2016-12-15/how-antibiotic-tainted-seafood-from-china-ends-up-on-your-table?nl=cooking&em_pos=large&emc=edit_ck_20161218