Is Eating The Orange Pith Healthy?
Growing up, I was always told to eat the pith of an orange because "that's where all the nutrients are." Is that true? What about eating orange peel?
Andrew Weil, M.D. | September 18, 2017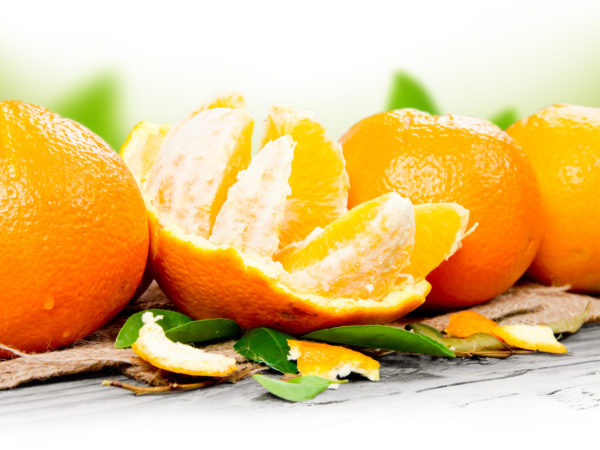 The pith of oranges and other citrus fruits is the stringy, spongy white stuff between the peel (or zest) and the fruit. Most people strip it away before eating oranges, because they think it is bitter or inedible. Orange pith tends to be chewy, but it's tasteless not bitter.
Some years ago, a Washington Post reporter did a pith taste test because he was puzzled that some of his cookbooks said its bitterness would ruin the taste of a dish, while his blender cookbook recommended grinding the pith, seeds and pulp into smoothies. He found orange pith to be tasteless but grapefruit pith to be quite bitter, leaving a lasting sting on the tongue. He reported lemon pith to be only mildly bitter. He also noted that the pith from all the fruits had a "rather unpleasant spongy chewiness."
Although it's certainly not where all the nutrients are, the pith can be good for you. It is high in fiber that may help lower cholesterol levels and contains as much vitamin C as the fruit itself. Pith also contains assorted flavonoids, including hesperidin, which may help blood vessels function better and may reduce inflammation. Another flavonoid found in oranges, including the pith and peel as well as the fruit, is naringenin, which has antioxidant and anti-inflammatory effects and some ability to reduce carbohydrate absorption from the intestinal tract, possibly reducing rapid rises in blood sugar after eating. This could have some beneficial effect on weight management and metabolic syndrome, a combination of risk factors for stroke, type 2 diabetes, and heart disease.
Orange zest is also high in fiber and flavonoids as well as vitamins A, C, B5 and B6, plus calcium, riboflavin, thiamin, niacin and folate. However, it can be difficult to digest, and I don't advise eating it (or grating into dishes) unless you take it from organic oranges. The peel of conventionally raised oranges is likely to contain pesticide residues that you can't wash away. Another use for orange peel is to help repel garden slugs – simply chop and scatter it around plants. They'll attract slugs, which you can then remove.
Andrew Weil, M.D.