How Safe Is Food Packaging?
I've heard that many of the chemicals in materials used as food wrappings and containers can get into the food and cause problems when eaten. Do you know if this is true and, if so, which food wrappings should be avoided?
Andrew Weil, M.D. | August 29, 2014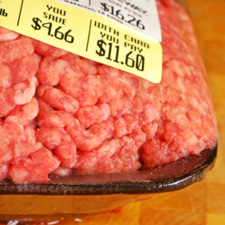 A recent study designed to investigate the chemicals contained in food packaging materials, including foils, cans, boxes and other wrappings found that some of these chemicals can migrate into food during production, handling or storage and potentially affect your health. These compounds, called "biocides," are intended to reduce food spoilage or food-borne illnesses by inhibiting the growth of microorganisms, according to the Food Packaging Forum, which funded the study.
All told, the researchers identified 6,000 chemicals by examining various forms of food packaging, and pinpointed 175 as "chemicals of concern" because they are associated with disease. Of those, 54 were deemed candidates for classification as "substances of very high concern." All of the wrappings containing them are legal under European and U.S. regulations, and sad to say, there's no way to find out what chemicals are in specific product wrappings, because that information is treated as a trade secret.
Although the study was supported by the packaging industry, the authors worked independently, and their findings may not be what the industry wanted to hear. Of the 175 substances with hazardous properties, the researchers reported that many are classified as carcinogenic, mutagenic or "reprotoxic" (they affect an organism's ability to reproduce), while others are considered endocrine disruptors. The chemicals in a third group were described as "persistent and bioaccumulative." The study was published July 7, 2014 in the peer-reviewed journal Food Additives and Contaminants: Part A.
Among the chemicals used in wrappings are perchlorate, known to interfere with thyroid function, and tributyltin, an endocrine disruptor used as an antifungal agent in industrial products and in marine paints. Some of the wrappings contain forms of asbestos, which is associated with lung disease.
The authors wrote that they could not predict how many other chemicals possibly used in food contact materials have not been included among the list of "chemicals of concern" because sufficient toxicological data for a definite evaluation is not available.
In news accounts, study author Jane Muncke, Ph.D., managing director of the Food Packaging Forum in Zurich, Switzerland recommended that consumers protect themselves from the chemicals in food wrapping as follows:
Don't heat food in plastics or coated paperboard. Put your takeout on a plate before warming.
Store staples such as flours, sugars, grains, and cereals in glass, stainless steel, or ceramic containers at home.
When possible, buy produce from a local farmers' market or natural food stores that sell in bulk, and bring them home in a linen tote bag or your own glass or stainless steel containers.
Whenever possible, avoid buying food and drink in cans, plastics, and cartons; keep them out of heat when you do have them on hand to prevent accelerated leaking of chemicals from their linings.
Andrew Weil, M.D.