Can Waist Size Predict Dementia?
Can you please explain the connection between waist size in seniors and the risk of dementia?
Andrew Weil, M.D. | January 20, 2020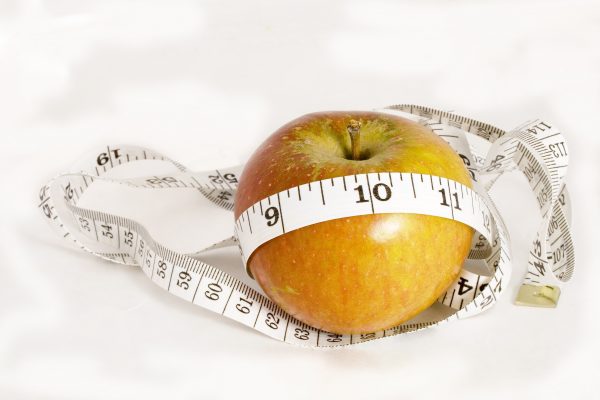 A number of studies have linked larger size waists with a higher risk of dementia. The most recent research, from Korea, was published in November (2019). It also was among the largest investigations on the subject. It included 872,082 men and women age 65 and older who were participating in an ongoing Korean health study. After half the study participants had been followed for at least 6.5 years, 13 percent had been diagnosed with dementia. Results showed that seniors whose weight was normal but whose waist size was larger than normal may be at a higher risk of dementia. The waist sizes considered large in this study were 35.5 inches or more for men and about 33.5 inches or more for women. The researchers also reported that overweight or obese study participants had a lower risk of dementia than those whose weight was normal and that those at highest risk were underweight.
The Korean authors wrote that dementia is regarded as a "preventable condition" with many possible modifiable risk factors, including obesity. Based on their findings, the team advised doctors to "consider an older person's waist circumference in assessing their risk for dementia." They noted that the new findings don't prove that extra fat around the waist causes dementia in individuals whose weight is considered healthy. Rather, they "only (suggest) a link between the conditions."
A team of researchers in the UK came to similar conclusions almost a year earlier. In a study published in January 2019, investigators from Britain's Loughborough University reported that people with both a higher body mass index (BMI) and waist-to-hip ratio had the lowest brain volume. Those with just higher BMI had only a slightly lower brain volume. A total of 9,652 adults whose average age was 55 participated in the study. The researchers calculated BMI, waist-to-hip ratio, and total body fat of all the participants. They also determined brain size by means of MRI scans that revealed white and gray brain matter. Based on their findings, the British team concluded that "obesity, specifically around the middle, may be linked with brain shrinkage." However, they wrote that they couldn't determine whether obesity leads to changes in brain volume or whether "abnormalities in brain structure lead to obesity."
Prior to that, researchers at Ireland's St. James's Hospital examined health data on 5,186 men and women age 60 and older. They found a link between a larger waist size and lower scores on memory tests, as well as problems with attention and skills needed to perceive differences and similarities between objects. Senior study author Conal Cunningham noted that the study's findings add to "emerging evidence suggesting that obesity and where we deposit our excess weight could influence our brain health."
Andrew Weil, M.D.
Sources:
Geum Joon Cho et al, "Association Between Waist Circumference and Dementia in Older Persons: A Nationwide Population‐Based Study," Obesity, November 5, 2019, doi.org/10.1002/oby.22609
Mark Hammer et al, "Association of body mass index with waist-to-hip ratio with brain structure," Neurology, January 9, 2019, doi.org/10.1212.WNL.0000000000006879
Conal Cunningham et al, "The relationship between adiposity and cognitive function in a large community-dwelling population: data from the Trinity Ulster Department of Agriculture (TUDA) ageing cohort study," British Journal of Nutrition, September 14, 2018, DOI: https://doi.org/10.1017/S0007114518001848