Why You Should Practice Conscious Breathing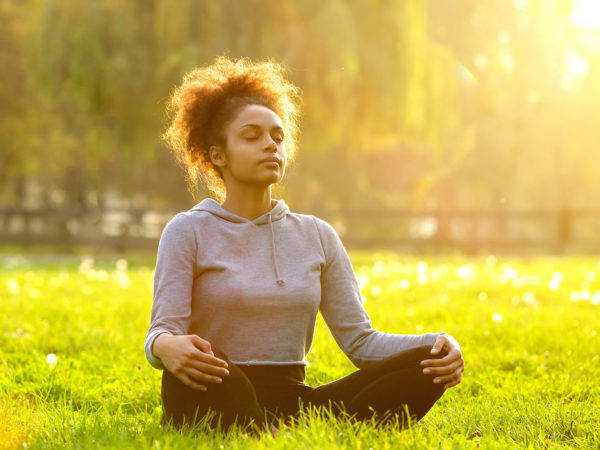 Breathing is the bridge between body and mind, the connection between unconsciousness and consciousness, the movement of spirit in matter. Conscious breathing is the key to optimal health and wellness, and is a function that can be regulated and developed to help improve the well-being of our bodies, minds and spirits.
Conscious breathing has long been a recommendation from Dr. Weil for a variety of reasons, including:
Breathing can help you to manage unhealthy stress. Breathing exercises can help to reduce stress, anxiety and agitation.
Breathing can improve your mood. If you are feeling down, certain breathing exercises can help bring clarity and energy to your mind.
Breath work can be done anywhere, for no cost. So if you ever need to calm your nerves, boost your mood, or simply reflect, you can!
Learn more about conscious breathing, and why Dr. Weil finds it vital to optimal health – watch the video Dr. Weil On The Importance Of Conscious Breath.
Video Transcript: Dr. Weil On The Importance Of Conscious Breath
Breathing is the most central, vital function of life. I've called breath the master key to self-healing because it offers such potential both for improving physical health and mental and emotional health.
The breath connects the conscious and the unconscious mind. It is the only function you can do completely voluntarily or completely involuntarily. Breathing is managed by two different sets of nerves and muscles, those in the voluntary system and those in the involuntary system. And therefore it offers the possibility of regulating and controlling the involuntary nervous system. And there is no other function from which you can do that.
Regulation of the breath can allow you to achieve mental equanimity. The most effective anti-anxiety measure I know is simple regulation of breathing, and I think that by attending to your breath you really are doing important spiritual work. In many languages the word for breath and the word for spirit are the same word. And many people throughout history and in many different cultures have viewed the movement of breath in the body as the equivalent to the movement of spirit in the body.