What Legacy Letters Give To Its Writers, Part 7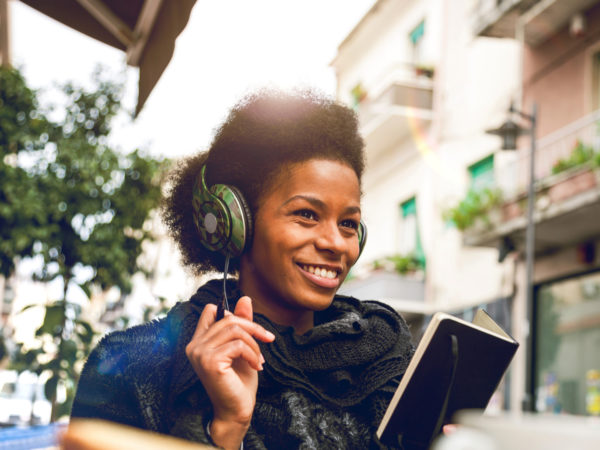 This article is last in a series from our guest expert, Rachael Freed. You can find the rest of the articles in this series linked at the end of this post.
What exactly does legacy writing give legacy writers? In what ways does it transform legacy writers' lives?
Following the needs to belong, to be known, to be remembered, to make a positive difference with our lives, to bless & be blessed and to put our lives in order in the previous posts – Part 1, Part 2, Part 3, Part 4, Part 5 and Part 6 Tips&Tools, and for this final post in the series, Part 7, we'll explore our need to Celebrate Life.
The most obvious response when we hear those two words, Celebrate Life, is the joy of birth, feeling gratitude for a healthy new baby coming into the world. But Celebrating Life is even more basic: it's awakening each day with awe and wonder in our eyes and on our lips, understanding that "expecting" to be alive when we wake is the beginning of a day spent in entitlement rather than a day spent witnessing and celebrating the miracle and gift of life itself.
"Expecting to live is training wheels on the spaceship of our entitlement."
– Stephen Jenkinson
Celebrating milestones in your own life and others' with a legacy blessing or letter will be treasured by its recipients.
Celebrating the love in your life: for partners, parents, children, grandchildren, friends, and colleagues, is best expressed in On the Brink of Everything, Parker J. Palmer's 2018 book:
There's so much you want to say,
but time keeps taking time and all your
words away. How to say-amid the
flood of grief and gratitude you feel-
'Thank you!,' or 'How beautiful, how
grand!,' or 'I don't know how I survived,'
or 'I was changed forever the day
we two joined lives and hands.'
Your family, tribe, or ethnic culture may have traditions that you can recognize, revive, and practice as ways to Celebrate Life. 'Gratitude' was being expressed throughout our country recently: the real purpose of Thanksgiving (neither shopping, overeating nor massacring Native peoples).
After the meeting I brought extra cards to my son's first Thanksgiving hosting for his family. After we sat down to dinner and blessed the food in front of us, he passed out the cards and pencils to everyone, and suggested that between dinner and dessert we'd share what we were grateful for. We heard deep and thoughtful expressions from everyone at the table, from age 15 to me at 80. After dinner my son expressed his appreciation that I'd brought the idea, and said that he intended to make it a tradition for our family's Thanksgiving for next year and in  the future. A celebratory legacy for all of us!
Taking Action:
Take time to reflect on ways that you celebrate life for yourself, in nature, and in relationships.
Consider revitalizing a tradition or creating a new one that expresses your gratitude for and Celebration of Life.
Put yourself in the shoes of those who are less fortunate than you; experience your gratitude for all you have.
Write a legacy letter about your understanding of the value of Celebrating Life to someone you care about and are grateful to and for. You may want to write individual letters to different people appropriate to their ages and situations.
Be sure to conclude each letter you write with a loving blessing.
"To pay attention, indeed, is the ultimate celebration of this accidental miracle of life."                                                                     – Maria Popova
May both your reflections and actions for yourself and loved ones help you stay aware of the mystery and gift of life you have and celebrate it,
– Rachael Freed
This article (Part 7) is the last of a series about needs addressed by legacy writing. You can find the rest of the articles in this series in the links below:
Rachael Freed, LICSW, senior fellow, Earl E. Bakken Center for Spirituality & Healing, University of Minnesota, is the author of Your Legacy Matters and Women's Lives, Women's Legacies. [email protected] and  www.life-legacies.com