What Legacy Letters Give To Its Writers, Part 2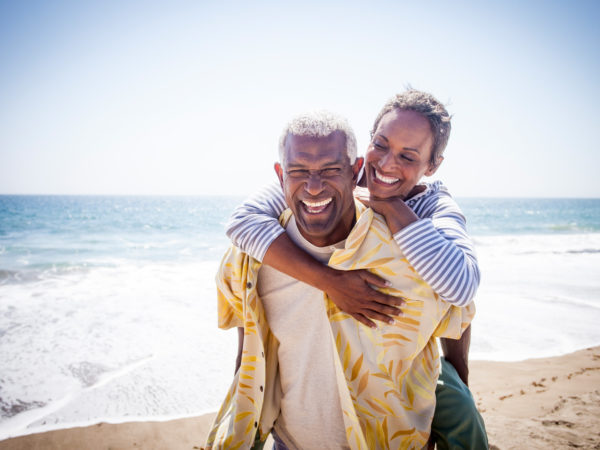 This article is part of a series from our guest expert, Rachael Freed. You can find the rest of the articles in this series linked at the end of this post.
Following in the footsteps of the need to belong we explored in the previous post comes our need to be known. It's the impetus for telling our stories, wanting someone to listen to and understand who we truly are. In legacy writing our purpose is different than memoirs and autobiographies that seek to tell the story. We write our stories to extricate our learning, discover our values, and preserve both for those who come after us.
As we repeat our stories, they become more cemented in us, and we feel sure that that's who we are. I caution legacy writers not to be seduced by their stories, not to cling to them. Staying open to knowing that our stories can change, and recognizing that there's always a broader context and history that underpins every story, enables them and us to grow and change, showing us new perspectives about who we might be and become.
To everything (turn, turn, turn)
There is a season (turn, turn, turn)
And a time to every purpose, under heaven
– Pete Seeger
Stories aren't static – they change with time and circumstances, sometimes by our choice; more often changes are beyond our control.
The creation of personal narratives helps us to make sense of our experience. These are the stories we tell others about ourselves. The process of narration is hardly straightforward; there's always more than we are ready to know or able to put into words. This is especially true when our lives are inscribed by traumatic histories that we inherit by way of family and community. I am referring to . . . meanings that remain unformulated, awaiting articulation.
– Roger Frie
Here's a personal example: I will turn 80 this November, and was certainly not expecting my story to change radically as I approach this new decade, BUT … some weeks ago, by a process of chromosome matching, I found that I have a sister, DLE; she's 20 years younger than I and we share the same father! Until our discovery, she never knew her father, never knew that she was half Jewish.
When I first learned this, I tried to ignore the scientific reality. I did email her a document about the paternal side of the family  factual information, some pictures, health history. And I put off any other follow-through. In a Memorial Day pool conversation with my son, he said to me, "Mom, how can you not do anything? She's your BLOOD sister." I was metaphorically blown out of the water! She IS my BLOOD. In that moment, my heart opened and my story and my family story as I've known it is forever changed.. I have not only a sister, but a niece and nephew too..My kids have an aunt they never knew. How this reality and our blossoming relationship will continue to shift our stories, and the life stories of our kids and grandkids I can't know!
We live inside our stories. – Salmon Rushdie 
Practice:
Begin by recalling a part of your story when you were celebrating an accomplishment, traversing a transition in your life, experiencing gratitude for a kindness you received, or realizing a mistake and the urge to make an amend.
Write about one of the above for no more than ten minutes.
Consider the broader context in which you lived that story. When did it happen? What period of life were you living? What were the headlines and major issues of that time in history?
As we tell our stories we often discover the divinity that is present in our lives. And if we listen carefully, we hear our stories as part of the cosmic story.                        
– Rabbi Laura Geller
What did you learn about yourself by retrieving that part of your personal story, or what value that you hold today was born or clarified by that story?
Add a blessing (or wait until next month to close your letter), and voila! you have a legacy letter to send to someone to preserve your story, a snapshot of history, and your values.
Go back to #1 in the practice above, and see whether the prompts suggest other stories you want to tell; if yes, continue through these writing suggestions.
After you've told your story, added to your knowledge about yourself, and passed it on through legacy writing to the generations who will come after you, take time to write a reflection for yourself to explore the effects your search, your writing, and your new understanding have on you now. Reflect again in a month or a year's time to see what lasting effects there may be on your sense of being better known to yourself and by the receivers of your letter.
May telling your stories and what you've learned from them help you to know yourself better, and be known by those you love.
This article (Part 2) is part of a series. You can find the rest of the articles in this series in the links below:
Rachael Freed, LICSW, senior fellow, Earl E. Bakken Center for Spirituality & Healing, University of Minnesota, is the author of Your Legacy Matters and Women's Lives, Women's Legacies [email protected]  and  www.life-legacies.com