What Legacy Letters Give To Its Writers, Part 3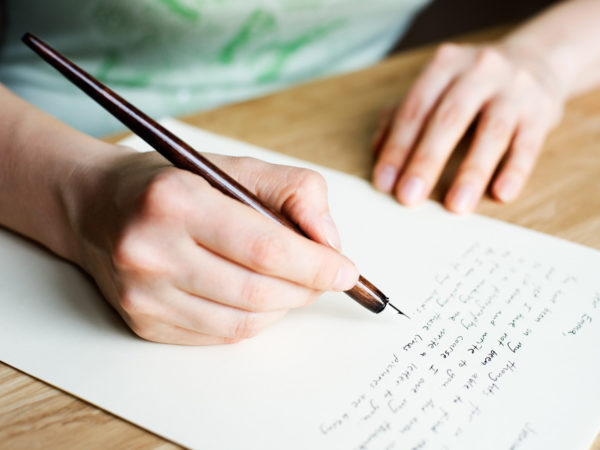 This article is part of a series from our guest expert, Rachael Freed. You can find the rest of the articles in this series linked at the end of this post.
Considering this need requires us to confront the reality of our mortality. Though we live in a death-averse culture, we will all die. We all know that though most of the time only unconsciously. And herein lies the birth of the need to endure when our lives on this earth are over. In When I am an Old Woman I Shall Wear Purple, poet Patti Tana wrote unforgettably (no pun intended) about the need to be remembered. Here is an excerpt of her poem, "Post Humus":
"And if you come in my garden on an August afternoon,
pluck a bright red globe,
let juice run down your chin and the seeds stick to your cheek.
When I'm dead I want folks to smile and say,
'That Patti, she sure is some tomato!'"
We can't know what will endure beyond us and that's part of the mystery of living and dying. After my mother's memorial service in 1972 people shared stories with me about her. I was surprised: they told me much I never knew about her and her life beyond our troubled relationship. I learned that day that there was much of my mother that endured in others' lives and memories. My mother was loved by many, appreciated for her loyalty, humor, playfulness, and her love of beauty, whether expressed in her interior decorations, her flower garden, or her exquisite taste in clothes.
I saved several beautiful pairs of her gloves, which I still sometimes wear. For many years they retained a hint of the scent she wore, and though it's true many thousands of women used that perfume, I remember it as 'my mother's delicate scent.' I also remember her fabulous lemon meringue pie, and her delicious macaroni and cheese with its crusty top. And while I was showering this morning, I realized that she endures and will for all my life at my navel, where we were once physically connected, as are all of us carrying our mothers as they once carried us. Today, 46 years after her death, my mother endures in my memories, and the stories and love of her that others blessed me with.
People may not remember exactly what you did, or what you said, but they will always remember how you made them feel.
– H. Jackson Brown Jr. (often attributed to Maya Angelou)
We can address our fear of not being remembered by considering what we've already done that will be left behind, as well as what our present and future life offers to us. Sally Fox, of Engaging Presence, suggests: ". . . as we make our process of death more conscious we make our process of living more precious." Steven Jenkinson, author of Die Wise and subject of the Canadian Film Board's documentary, Griefwalker, reminds us "…to love somebody as if it's not going to last, because it's not."
Practice:
Mitch Albom, author of Tuesdays with Morrie, wrote: "…people do not fear dying. What they fear is being forgotten. . .they call it a second death." Women especially resist legacy writing and fear not being remembered, because they think people only remember 'public accomplishments.' They say, "I can't write" and "I have nothing important to say – I wasn't a CEO, a doctor, or a Nobel Prize winner; I just raised my family."
Take some time to reflect and write about what you've already left (gifted) your family and loved ones, strangers, groups, and organizations: your words (in legacy letters and blessings), stories, traditions, your present family and ancestral history, lessons you've taught, kind acts you've done, gratitude and appreciation you've expressed, ways you've "paid it forward," philanthropic gifts you've made, trees you've planted, and your creations of every kind (in crafts and the arts, even a new recipe.) All this and more you'll be remembered for!
Write for a few minutes about your outstanding traits (positive and problematic), your skills, and foibles, all of which you'll be remembered for with laughter and love. 
Consider now how you feel after realizing the many ways you'll be remembered.
Share about your need to be remembered with a trusted contemporary. Another possibility is to communicate and preserve your understanding with a letter to future generations about the universal need to be remembered, assuring them through examples from your writing that they too will be remembered for the ways they live their lives.
May you long endure and may memories of you sweeten the lives of others,
– Rachael Freed
This article (Part 3) is part of a series. You can find the rest of the articles in this series in the links below:
Rachael Freed, LICSW, senior fellow, Earl E. Bakken Center for Spirituality & Healing, University of Minnesota, is the author of Your Legacy Matters and Women's Lives, Women's Legacies [email protected]  and  www.life-legacies.com