What Legacy Letters Give To Its Writers #4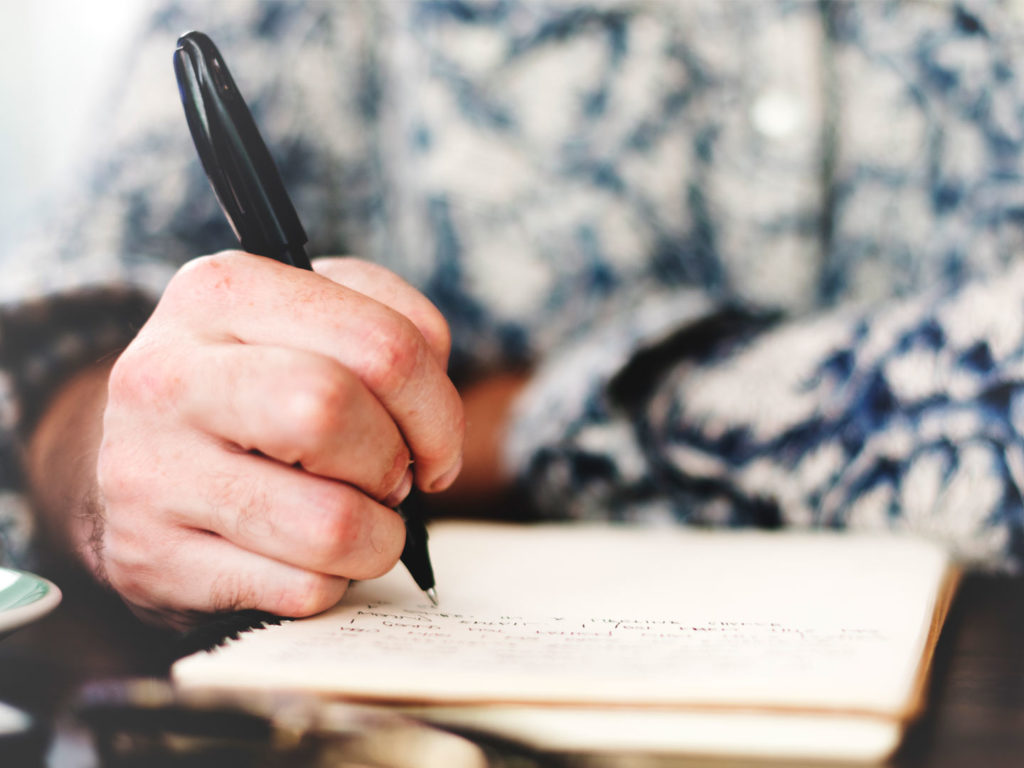 Reflection: 
Dr. Andrew Weil endorsed my first legacy book, Women's Lives, Women's Legacies. He wrote, "The ethical will [forerunner of legacy letters] is a wonderful gift to leave your family at the end of your life, but I think its main importance is what it can give you in the midst of your life."
What exactly does legacy writing give legacy writers? What does it mean today and in the future, and in what ways does writing legacy blessings and letters transform legacy writers' lives?
Following the needs to belong, to be known, and to be remembered in the June, July, and August 2018 Tips&Tools, we'll explore our need to make a positive difference with our lives for September.
From the beginning of my work with legacy and sadly continuing to this day, many women, especially, respond negatively to an invitation to write legacy letters because they believe only publicly recognized heroes and contributors make a positive difference with their lives. Not so! We all have the capacity to make a positive difference, even if it is to love just one other person.
In this life we cannot all do great things, but we can do small things with great love.
–– Mother Teresa
When I hear women forsaking their voices and sinking into silent victimhood, I remember that transformative day in 1999 when I heard an inner voice commanding me to "turn this (the ethical will) into a healing tool for women." It became clear that legacy writing was revolutionary: an opportunity for women to find and honor ourselves and to use our voices to express our values, to pass on our visions and dreams, our history and stories. This simple writing frees us from the silence that patriarchy has overlaid on who we are. Just one blessing, just one one-page legacy letter, makes a positive difference in our lives and for those who come after us.
If you want to change the world, pick up your pen and write.
–– Martin Luther
A pen transmits the voice of the soul.
–– Fennel Hudson
For those still struggling to accept our worthiness, the belief that we have something worthwhile to leave our loved ones, and the fearlessness to pick up our pens to write legacy blessings and letters, here is Joseph Campbell at his most inspiring:
The gift you carry for others is not an attempt to save the world, but to belong to it.
It's not possible to save the world by trying to save it.
You need to find what is genuinely yours to offer the world before you can make it a better place. Discovering your unique gifts to bring to your community is your greatest opportunity and challenge.
The offering of that gift – your true self – is the most you can do to love and serve the world. And it's all the world needs.
–– Joseph Campbell
Values that determine our life choices demonstrate the difference we make with our lives, every day. One cultural value, for instance, for women, is to be unselfish. This makes it difficult to make decisions for ourselves, whether it be how we apportion our daily activities, or the career paths we choose. If you are aware of how you've balanced the "unselfish" and "selfish" decisions in your life and how you feel about your choices, this would be a valuable legacy letter for younger generations. They will learn not only from their observations of your life, but your thoughts about the decisions you've made.
To review the June Reflection about our need to belong, go to: https://www.drweil.com/blog/spontaneous-happiness/the-significance-of-writing-legacy-letters/ To reread the July Reflection about our need to be known, go to: https://www.drweil.com/blog/spontaneous-happiness/what-legacy-letters-give-to-its-writers-2/ For the August Reflection about our need to be remembered, go to: https://www.drweil.com/blog/spontaneous-happiness/what-legacy-letters-give-to-its-writers-3/
Practice:
Reflect and write about your accomplishments in your family and beyond.
Then write about your aspirations about the difference you hope your life is making, and will make going forward.
Consider how you feel about past decisions and choices, those that can be amended, and those that cannot. Include how the larger cultural context has influenced your personal decisions. Write about your regrets (if I could only do this over I would have done it differently) and perhaps more important, write about your understanding, accepting that you did the best you could given your internal and external circumstances.
Write a legacy letter to future generations about the universal need to make a difference with our lives. Let them know by your honesty and openness about your feelings that you and they are human, striving always, and not always succeeding. Conclude by blessing them with your love, and the sincere hope that your sharing will be helpful to them as they make decisions in their lives.
May your reflections and writing result in a deepened understanding that you can and have made a difference with your life.
– Rachael Freed
P.S. About the need to be remembered, our focus last month: if you've not seen the animated Pixar film, Coco, about the Mexican tradition of the Day of the Dead, I recommend it. It's beautiful and moving –– About being forgotten: "When there's no one left in the living world who remembers you, you disappear from the world of the dead; we call it the final death. Memories have to be passed down by those who knew us in life and the stories they tell about us. When there's no one left alive to pass down our stories….It happens to everyone eventually."
Rachael Freed, LICSW, senior fellow, Earl E. Bakken Center for Spirituality & Healing, University of Minnesota, is the author of Your Legacy Matters and Women's Lives, Women's Legacies rachael@lifelegacies.com  and  www.life-legacies.com