The Significance Of Writing Legacy Letters, Part 1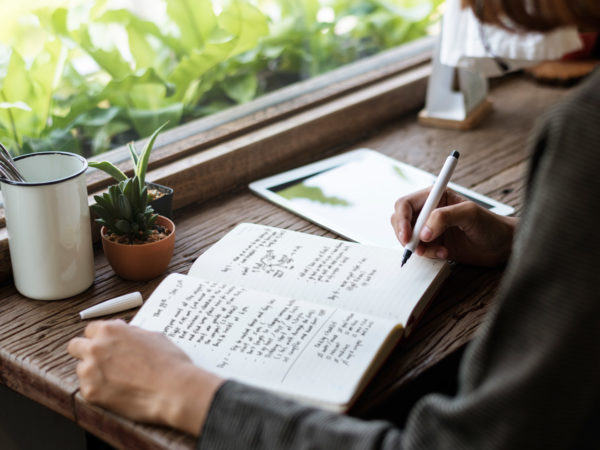 This article is part of a series from our guest expert, Rachael Freed. You can find the rest of the articles in this series linked at the end of this post.
Dr. Andrew Weil's endorsement of my first book, Women's Lives, Women's Legacies, began: "The ethical will [the "ancestor" of legacy letters] is a wonderful gift to leave your family at the end of your life, but I think its main importance is what it can give you in the midst of your life." I was fascinated and challenged to begin what became an ongoing exploration.
What exactly could legacy writing give to legacy writers? I observed workshop participants and listened carefully to their experience during and after legacy writing, what it meant to them in the moment and over time, and how it changed and transformed their lives.
I looked at Maslow's Hierarchy of Needs for Self-Actualized people, but his model didn't fit what I was seeing. After some time I described tongue-in-cheek what I'd found as Freed's Universal and Unconscious Needs Addressed by Legacy Writing.
What I meant was that most of the time we aren't even aware that we have these needs, and yet all humans seem to experience them, no matter their economic situation, social class, color, gender, or sexual preference. At first I defined five:
To belong (be connected – to family tribe, culture, nation, and our planet)
To be known – (everyone has a story and wants it known by others)
To be remembered – (during life and after)
To bless and to be blessed – (we want to be blessed no matter our age and we are naturally inclined to bless those we love) and
To make a positive difference (the desire to do good and to make life better on a small and/or great scale).
Later, I realized a sixth need; it had become obvious to me that it was missing, but as universal as the first five. It is often addressed in legacy writing as gratitude and awe about Life and personal and family lives: I call it: To Celebrate Life.
My intention is to focus Legacy Tips&Tools on one need for each of the next few months. So let's begin with #1: The Need to Belong, to be connected:
 I often begin workshops asking writers to consider and write about their names, suggesting that our names are the very first legacies we receive.
Names serve to connect us to our parents and ancestors as well as extended families, tribe and culture. For many this introduction leads writers to seek information about parents' grandparents' and great grandparents' names as well as more information about their lives, their homelands, their work and life before us.
A name is like the beginning of the ball of thread that will lead you through the labyrinth.
– Geraldine Brooks
We take our names for granted until we realize how people are separated from family and their people when their names are forcibly taken from them. Examples include American slaves having to be known by the names of their "owners"; generations later, they have no way to trace their lineage or experience the essential ancestral connections that ground us and provide belonging. Another example is how Native People – children – were separated from their parents and tribes, taken to Christian Schools, and given Christian names, with similar separation and loss.
"…a name has its own history and its own memory. It connects beings with their origins."
– Elie Wiesel
The popularity of genealogy should not surprise us knowing the need to belong, It also explains why so many Americans, all of us immigrants, travel back to the "old country" to know our namesakes, the places they emigrated from, to nurture our past, our roots.
Practice:
Start with a list: see how far back you have information: What are your parents' names? For whom were they named? When and where were they born? List the same for grandparents and great grandparents (and further back if you can). If you find you are missing information, contact and ask relatives – your parents and aunts and uncles if they're living, siblings, cousins. You may find and connect with a family member who has similar interests and receive valuable information to fill in your blank spaces.
Write your names and what you know about them: what is the meaning of your name? For whom were you named,? What do you know about the person you were named for (facts, stories, legends)? Why were you named after this person? Do you feel a special connection to her/him because you carry their name?
Perhaps when we die our names are taken from us by a divine magnet and are free to flutter here and there within the bodies of birds.
– Jim Harrison 
If you have named people (children), write about how you chose their names, the meaning of their names, and any stories you know about their names or namesakes. Write a legacy letter to those you've named to pass forward their legacy.
After you've followed the name trail, added to your knowledge, passed it on through legacy writing to the generations who come after you, take time to write a reflection for yourself to explore the effects your search, your writing, and your new knowledge have on you now. Reflect again in a month or a year's time to see what lasting effects there may be on your sense of belonging and being tethered to yourself by your name and your past.
May your deepening understanding of your name and its importance be a blessing to you and your loved ones.
This article (Part 1) is part of a series. You can find the rest of the articles in this series in the links below:
Rachael Freed, LICSW, senior fellow, Earl E. Bakken Center for Spirituality & Healing, University of Minnesota, is the author of Your Legacy Matters and Women's Lives, Women's Legacies [email protected]  and  www.life-legacies.com