Brain Aging: The Brain-Food Connection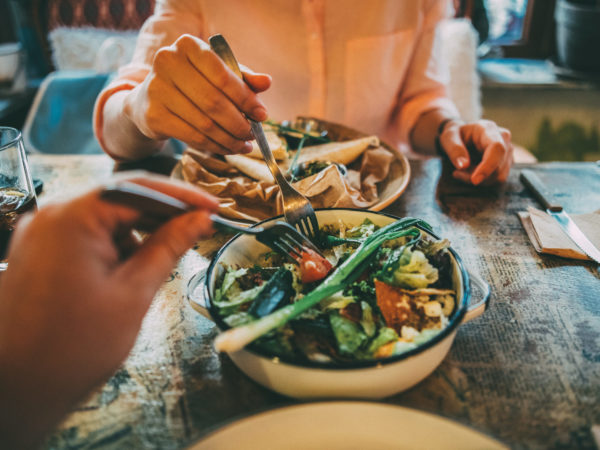 For decades, the medical community has recommended dietary management as part of the therapeutic plan for many conditions such as diabetes, heart disease, high blood pressure, and high cholesterol. To date, no such recommendations exist for brain aging and dementia. In fact, many scientists and nonscientists alike are still reluctant to believe that our food choices might have something to do with the way our brains age or our risk of developing a brain disease.
In part, this is due to the fact that historically nutrition has been glossed over in medical schools, as well as in most post-grad mental health programs. It is only in recent years that nutrition was granted scientific-field status, and diet has been acknowledged as a legitimate means of protecting ourselves against brain aging and brain diseases such as Alzheimer's. Little by little, scientists have come to appreciate the powerful connection between the foods we eat and our brain health. This very revelation has fostered a fast-growing body of evidence showing that we might very well be eating our way to dementia.
Brain Aging
What many of us have only begun to grasp is that the actual health and quality of the foods we eat has dramatically diminished. Animals are routinely fed growth hormones, antibiotics, and genetically modified (GMO) feed, which we in turn ingest when we make a meal of them. Chicken and pigs are fed poisons like arsenic as a preservative. Conventionally raised produce is showered in pesticides and chemical fertilizers. In addition to being toxic and depleting our soil of nutrients, these treatments drive our produce to grow larger and plumper in appearance while disguising the fact that they possess an unprecedentedly diminished vitamin and mineral content. Additionally, chemically modified fats and refined sugar are routinely added to most foods. This is done not only to preserve the foods' shelf life but to deliberately increase our cravings for them, which in turn drives sales and profits.
What has gone unnoticed until now is the discovery of how, of all the organs in our body, the brain is the one most easily damaged by a poor diet. From its very architecture to its ability to perform, everything in the brain calls out for the proper food. Many of us are unaware that the only way for the brain to receive nourishment is through our diet. Day after day, the foods we eat are broken down into nutrients, taken up into the bloodstream, and carried to the brain to replenish its depleted storage, to activate cellular reactions, and, most importantly, to be incorporated into brain tissue. Proteins from meat and fish are broken down into amino acids which, among other things, serve as the backbone of our brain cells. Vegetables, fruit, and whole grains provide important carbohydrates such as glucose, as well as the vitamins and minerals that energize the brain. Healthy fats from fish and nuts are broken down into omega-3 and omega-6 fatty acids that make our neurons flexible and responsive, all the while supporting our immune system and shielding the brain from damage and brain aging. Our brains are literally what we eat.
By Dr. Lisa Mosconi PhD, INHC
Dr. Mosconi is the associate director of the Alzheimer's Prevention Clinic at Weill Cornell Medical College (WCMC)/NewYork-Presbyterian Hospital, where she was recruited as an associate professor of Neuroscience in Neurology. Her new book, Brain Food, explores the science of eating for cognitive power. Find her online at lisamosconi.com.