Watermelon & Tomatoes: A Refreshing Summer Salad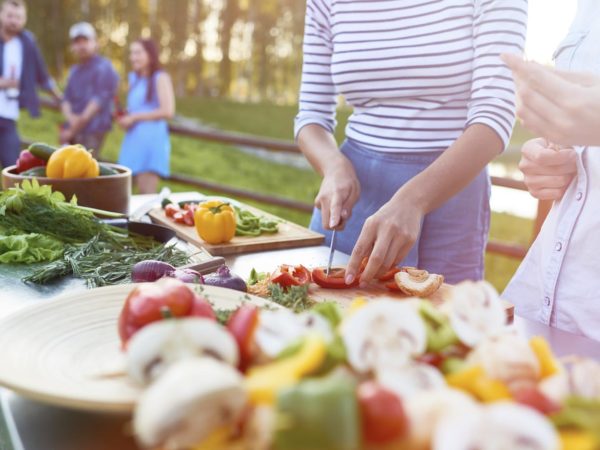 A True Food Kitchen restaurant exclusive! You will be surprised how good something so simple can taste. Watermelons and tomatoes are a match made in heaven! Remember that this salad is only as good as the ingredients you put into it, so be sure to use organic, and if you can, ripened, local produce!
Learn how to make our Watermelon & Heirloom Tomato Salad today!
Food As Medicine
Watermelon and tomatoes are both abundant sources of the powerful antioxidant lycopene, which has been found to be protective against cancer of the prostate, breast, lung and colon.
Today's Health Topics
Editor's Pick
Health Focus
Ask Dr. Weil's Q&A
sponsor
Visit Our Origins Shop!
Dr. Weil believes inflammation is the root cause of visible skin concerns like irritation. He also believes mushrooms have the power to fight irritation. That's why he partnered with Origins to create these Mega-Mushroom Formulas.