4 Simple Steps To Better Rest And Sleep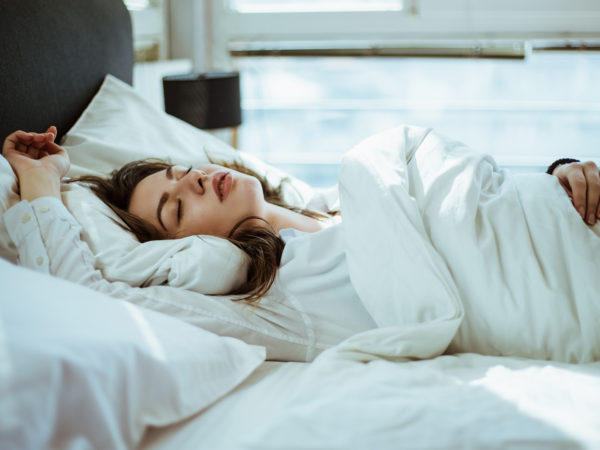 If you are having trouble sleeping, you aren't alone – about one-third of the adult population worldwide experiences insomnia at least occasionally. And for most of us, the quality of our sleep will decrease at some point in our lives. While different types of insomnia have different causes, most people can find relief through the following, regardless of the source of their sleeplessness:
Establish a consistent bedtime routine, and try to go to bed at the same time every night. This should include minimal to no screen time leading up to getting into bed and making the room as cool and dark as possible.
Get plenty of activity during the day. The more energy you expend during the day, the more ready the body is for rest at bedtime. Aim for vigorous exercise that occurs earlier in the day as to not impact sleep negatively. If evening workouts are the only way you can get it, then just assess its impact sleep and make sure it does not take away from quality sleep before making it a habit.
Reduce or eliminate your intake of caffeine, stimulants, sweeteners and alcohol. Even when consumed early in the day, these can affect sleep.
Be mindful. Performing nightly guided meditations, breathing exercises or a hypnotherapy track can be incredibly supportive of a good night's rest. Try an app, one of my breathing exercises for relaxation, or seek out a certified hypnotherapy provider in your area. Also know that cognitive behavioral therapy for insomnia (CBT-I) is one of the most evidence-based remedies. Seek out a local provider if self-care efforts are not helping.
More sleep tips: How To Get Deep Sleep Naturally
Today's Health Topics
Editor's Pick
Health Focus
Ask Dr. Weil's Q&A