Want To Shed Pounds? Reach For The Almonds!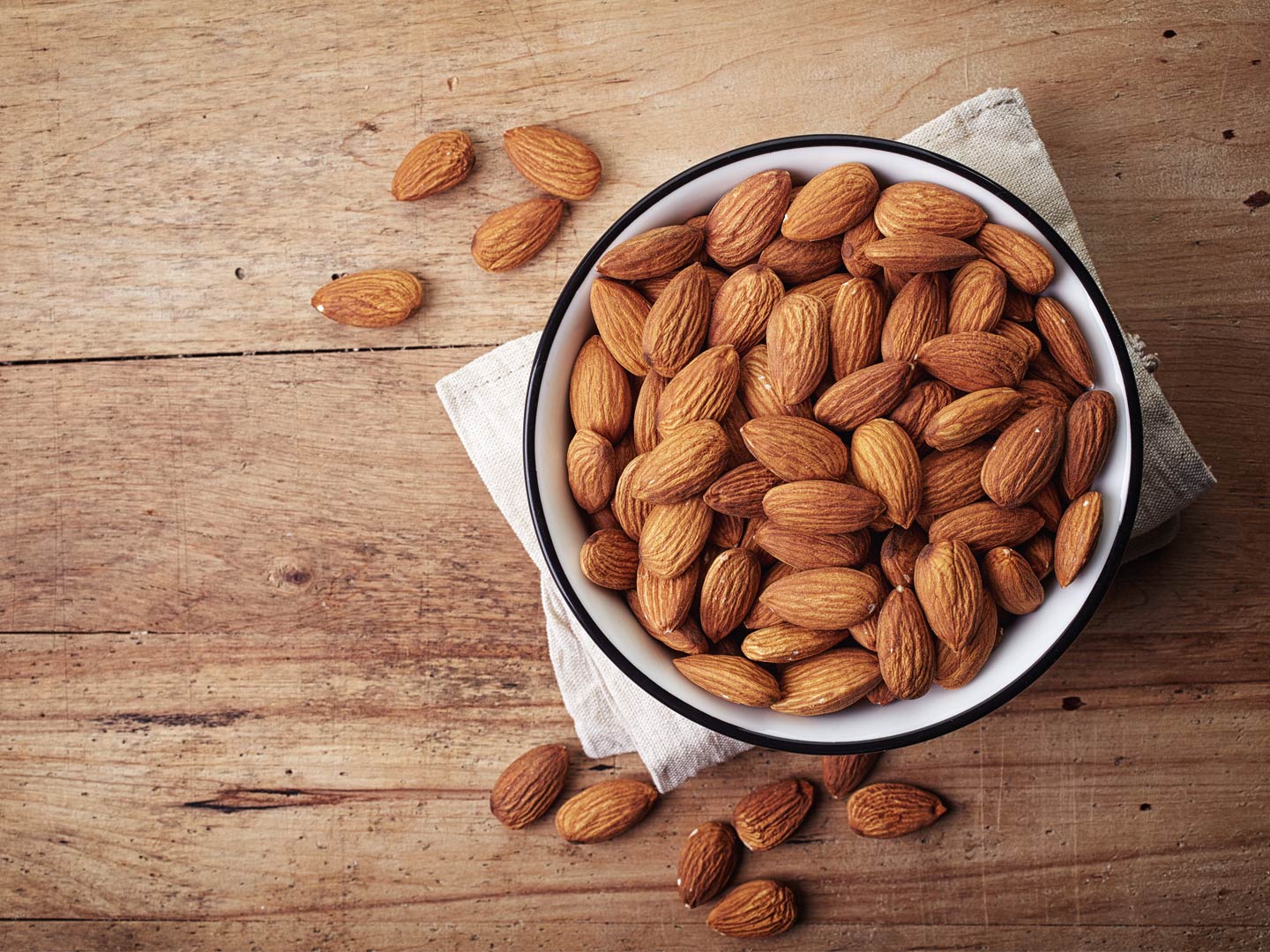 You've heard it dozens of times – nuts are good for you, but don't eat too many because they are full of fat and calories. However, research indicates that the reality is somewhat more complex – and that's good news for nut-lovers who are watching their weight. A study published in the American Journal of Clinical Nutrition revealed that while a handful (about 22 kernels) of almonds contains 170 calories, only 129 calories are actually absorbed by the body. The rest are passed without absorption, because the protein and fat in them are relatively hard to digest. Even better news – after one daily handful of almonds, three percent of the calories you consume for the next 24 hours are rendered indigestible. That means if you eat 2,000 calories in a day, the almonds you ate in the morning will remove about 60 calories from that total. The effect probably applies to other kinds of nuts, although only almonds have been rigorously studied for this benefit. So, enjoy your nuts on a daily basis- their monounsaturated fat content appears to lower cardiovascular risk. Opt for the least processed versions possible from raw to lightly toasted and salted yourself. While almond flour is becoming popular, do not confuse the benefits of whole almonds with a processed flour. Aim to consume your nuts in their natural state as often as possible.
Imagine combining a daily almond routine with regular strenuous exercise. This duo would allow you to keep your calorie intake stable while keeping hunger at bay yet burn more calories than ever!
Today's Health Topics
Editor's Pick
Health Focus
Ask Dr. Weil's Q&A
Weekly Wellness Bulletin
Sign up for our once a week, in-depth health bulletin - sent out on Thursdays. Dr. Weil shares the very latest from the ever-changing world of health and nutrition. Stay on top of the latest news in this doctor-reviewed weekly compilation.