Napping Is Healthy!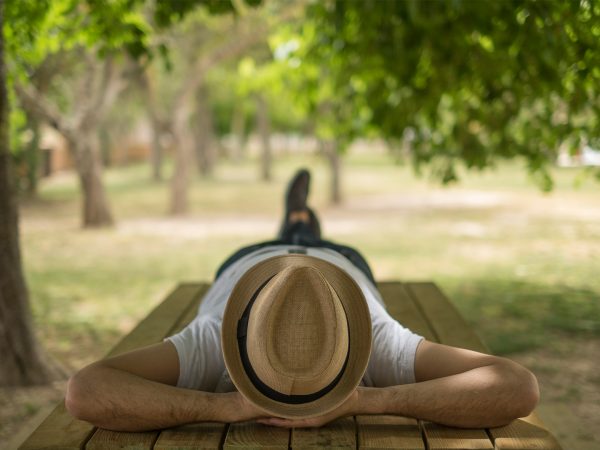 I am a big fan of daytime napping. I used to worry about the need to nap and I would fight off the impulse when I had work to do. I've since learned that people who nap generally enjoy better mental health and mental efficiency than people who don't nap (myself included). Napping may improve the quality of sleep at night as well.
Unfortunately, finding opportunities to rest during daylight hours in our society is not so easy. If you want to embrace the concept of napping – as many cultures worldwide do – consider the following:
Accept napping as a positive thing. Remind yourself that a power nap can actually make a day more productive. Do not equate napping with being lazy.
Do not fight the body's desire to nap. This will result in unpleasant or unproductive days, or in some cases worse as one often battles fatigue with extra caffeine or other stimulants.
Take naps when you can. Ideally find a time where you can schedule a short nap each day. If you work from home, block your calendar for 30 minutes of "Focus" time. If your schedule does not permit a nap every day, consider taking short, productive naps as needed.
Consider time and duration. Napping for too long, too often, or at the wrong time of day can be counterproductive. Experiment with what length and schedule works best for you. There are many phone timer apps that can help you set up a length that works best.
Napping can mean just taking a brain break. Lying on a hammock or just staring into space is the essence of rest – it is the act of not doing that refreshes you in body and mind.
Consider using a meditation app that guides you through a 10-15-minute session – if naps aren't your thing. A dedicated meditation practice can quiet an anxious mind and can have the same calming effect as a nap.
Today's Health Topics
Editor's Pick
Health Focus
Ask Dr. Weil's Q&A
Weekly Wellness Bulletin
Sign up for our once a week, in-depth health bulletin - sent out on Thursdays. Dr. Weil shares the very latest from the ever-changing world of health and nutrition. Stay on top of the latest news in this doctor-reviewed weekly compilation.