For A Healthy Immune System, Add Astragalus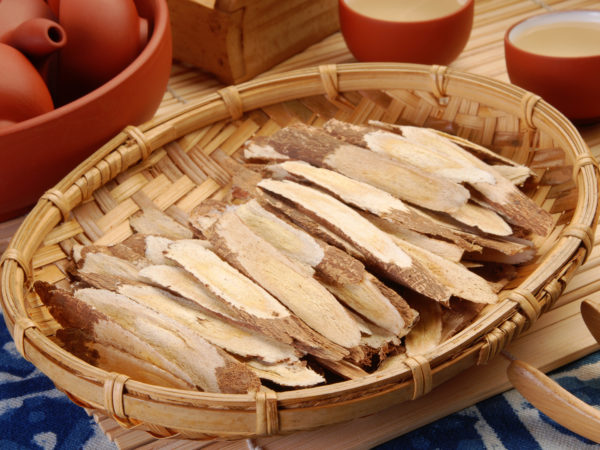 Feeling like your immune system is under assault? Being out in public places, frequent travel, and spending time in day care centers and schools can expose you to a heavy burden of germs. You can help protect and strengthen your system by eating right, getting enough movement and rest, regular stress reduction and cultivating healthy emotional states.
You may also want to try astragalus to help enhance immune function. Obtained from the root of Astragalus membranaceous, a member of the pea family, astragalus has a long history of use in Chinese medicine. It is widely available and inexpensive and can be particularly beneficial for those with immune deficiencies.
Look for astragalus products standardized to 16% polysaccharides and 0.2% flavones and follow package directions for either year-round dosing or support during winter months when illnesses peak.
Particularly during winter months, astragalus may have a specific supportive role. It's ability to help keep inflammation at bay as well as reducing viral replication have it on the short list of items to consider taking regularly when illness cases are up. Another key focus should be having an optimal vitamin D level, have your healthcare provider check your levels this winter.
Today's Health Topics
Editor's Pick
Health Focus
Ask Dr. Weil's Q&A
sponsor
Visit Our Origins Shop!
Dr. Weil believes inflammation is the root cause of visible skin concerns like irritation. He also believes mushrooms have the power to fight irritation. That's why he partnered with Origins to create these Mega-Mushroom Formulas.