Immune-Supporting Astragalus Tea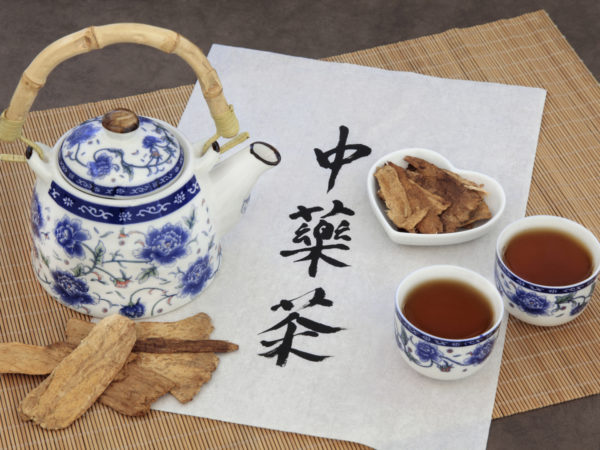 Immune support isn't important only in the winter months – schoolteachers, office workers and others who spend time in crowded environments come in contact with pathogens year round. If you are looking for a natural way to boost your body's defenses against illness and disease, Dr. Weil recommends a steamy pot of astragalus tea.
The root of a pea plant found in northern China, Mongolia and Korea, astragalus (Astragalus membranaceous) has been used for thousands of years as an immune-boosting tonic. Astragalus is what is known as an adaptogen, meaning it boosts the adrenal system, which manages the body's hormonal response to physical, mental or emotional stresses. The root also contains abundant antioxidants, which help protect cells against damage.
According to research from the University of Maryland Medical Center, astragalus has been found to have several anti-inflammatory and antibacterial properties, and is sometimes used on the skin for wound care.
Astragalus is a key component in fu zheng therapy, a contemporary Chinese herbal treatment designed to restore immune function in patients undergoing chemotherapy and radiation.
If you'd like to try this immunity-boosting beverage, here's Dr. Weil's favorite recipe for Astragalus Tea:
Brew astragalus tea bags as you would any tea, or simmer 1 tablespoon of dried, shredded astragalus root with 2 cups of water, covered, for 10 minutes. Strain and serve hot or iced.
You can get slices of dried astragalus root at Chinese groceries and at some health-food stores – seek out organic versions. Astragalus is also available in pill form, or as liquid extracts and tinctures. Always follow the directions on the labels of these products for proper use and dosages.
Astragalus is non-toxic in any dosage and can be used year-round to help ward off illness. Check with your doctor before taking astragalus if you take lithium or drugs that suppress the immune system.
Learn how to make another of Dr. Weil's favorite beverages: Anti-Inflammatory Golden Milk.