Feeling Sluggish? Get Energized With Cordyceps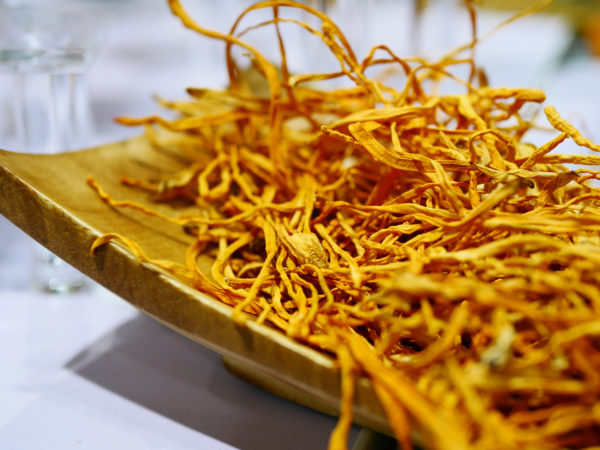 Cordyceps (Cordyceps sinensis) has long been used in China as an energizing tonic for people debilitated by age, illness, or injury. More recently, cordyceps has been used by athletes to help increase endurance. It may help you to overcome general weakness and fatigue, and acts as a tonic for physical stamina, overall vitality, low mood, and more.
Evidence from studies in kidney transplant patients suggests that cordyceps can help improve kidney function. Studies in mice and rats have found that cordyceps can lower blood sugar, but this has not been confirmed in humans.
Cordyceps is available in tincture, powder and as a liquid extract – look for liquid or powdered extracts grown on grain, not grown on caterpillars. To treat general weakness, low mood or compromised overall vitality, Dr. Weil recommends taking cordyceps once or twice a day, following the dosage advice on the product (generally 5 to 10 grams daily). For health maintenance, take it once or twice a week.
Today's Health Topics
Editor's Pick
Health Focus
Ask Dr. Weil's Q&A
Radiant & Rested
                                                                                                  Discover
Dr. Weil for Origins Mega-Mushroom Relief & Resilience Soothing Treatment Lotion.
It's a light, soothing, watery lotion with Reishi, Sea Buckthorn & Fermented Chaga that perfectly preps just-cleansed skin for serum & moisturizer. Leaves your skin supple, softer & healthier-looking.                                                                                                                                                                                                                                                  Shop & get a
FREE deluxe sample of Mega-Mushroom Treatment Lotion
w/ $30 order at Origins.com. Use code WEIL3 at checkout.