Can Certain Foods Be Bad For The Thyroid?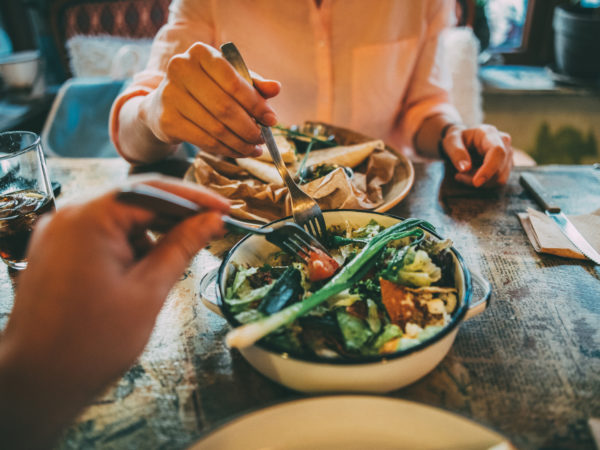 If thyroid health is of concern to you, you should be aware of the foods that contain natural goitrogens. These chemicals can cause the thyroid gland to enlarge by interfering with thyroid hormone synthesis. Common food goitrogens include cruciferous vegetables, such as cabbage, kale, Brussels sprouts, broccoli and cauliflower (corn, sweet potatoes and lima beans are other sources). If you eat generous amounts of cruciferous veggies (which ideally should be the case!), you can inactivate much of the goitrogens by cooking them – try lightly steaming them, so you can retain the benefits of the antioxidant and cancer-protective effects cruciferous vegetables offer. The bottom line is that I believe it is far better to eat a wide variety of these healthful veggies regularly than avoid them, especially when preparing them cooked.
Another goitrogen source may be soy. Excess consumption of soy can affect thyroid function, but is generally only a problem in those taking levothyroxine or other thyroid replacement medication. If you are on such medication, tell your doctor how much soy you consume so your dosage can be adjusted, if necessary. You should also know that if you eat soy foods at the same time that you take thyroid hormone, they may interfere with its absorption. To be safe, do not eat soy within three hours of taking your medication. Moderate soy consumption should not be a problem – that means one serving a day of whole, organic soy products, such as one cup of soy milk or a half cup of tofu, soy protein (tempeh), or crispy soy nuts.
Overall, use the moderation rule with these very healthy foods. Avoiding them completely means you miss out on the beneficial compounds and fibers, so find a balance that does not overdo it, and make them a consistent and regular part of your diet. Keep your healthcare provider updated though, and have your labs measured regularly so that your thyroid hormone levels and medications can be balanced properly.
Today's Health Topics
Editor's Pick
Health Focus
Ask Dr. Weil's Q&A
sponsor

Begin The Anti-Inflammatory Diet Today!
Dr. Weil's Anti-Inflammatory Diet & Healthy Aging Plan can help us all age with grace and delay the onset of age-related concerns such as heart disease, Alzheimer's, and many forms of cancer. By developing sound lifestyle practices, you can experience optimal health and well-being. Begin a 14-day free trial of Dr. Weil on Healthy Aging for access to shopping guides, eating tips, recipes, interactive tools, videos and more!