5 Steps To An Anti-Inflammatory Pantry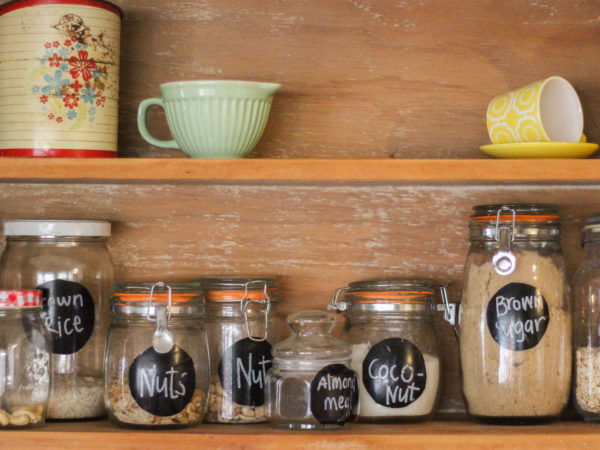 Most pantries hold a confusing mix of healthful and unhealthful food items, but cleaning out the questionable ones and replacing those with better choices isn't really all that difficult.
Toss out any cereals and breads as the vast majority are refined, sweetenedand made with highly processed and refined flours. Replace them with organic, high-fiber cereals, steel-cut oats and whole-grain breads that, in whole or part, consist of intact or cracked grains. When looking at the nutrition facts, these are the ones with the most fiber and least sugar grams. The breads are often the ones in the freezer section, as leaving them out will lead to spoil quickly: they do not contain heavy amounts of preservatives.
Replace instant soups (which can be very high in sodium), rice or noodle mixes (often high in sodium, undesirable fats and blood sugar spiking carbs) with whole grains such as brown rice or bulgur wheat, dried beans, peas and lentils. Be sure to find a good variety of spices and seasonings to jazz up your meals.
Discard instant drink mixes such as iced tea, instant coffee and sugary hot chocolate mixes and replace with high quality green, white or oolong tea and brew in hot water the old fashionedway. If you are missing the sweetness, add some raw honey and over time decrease the amount you use.
Add some anti-inflammatory spices, especially turmeric and ginger. They are important and flavorful parts of the anti-inflammatory diet.
Herbs are best when used fresh, but dried herbs, such as basil, sage, thyme, and rosemary, can keep their healthful characteristics and aroma very well.
Today's Health Topics
Editor's Pick
Health Focus
Ask Dr. Weil's Q&A
sponsor
Visit Our Origins Shop!
Dr. Weil believes inflammation is the root cause of visible skin concerns like irritation. He also believes mushrooms have the power to fight irritation. That's why he partnered with Origins to create these Mega-Mushroom Formulas.