Are You Experiencing Memory Loss?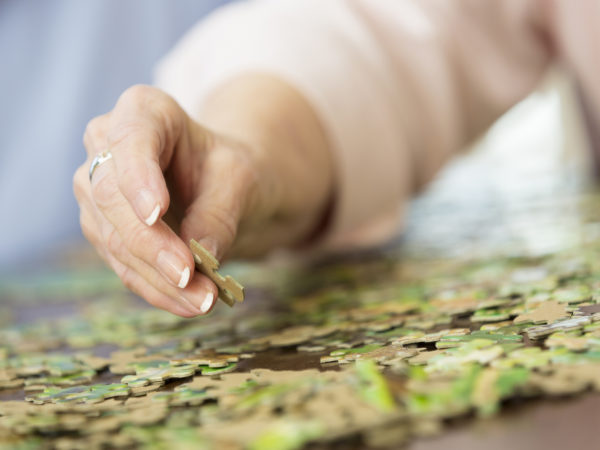 Does it seem your memory is getting worse with every passing birthday? There is a mild degree of memory loss that happens to some extent to all of us as we age, but a growing body of medical evidence suggests that lifelong stimulation is the key to building and maintaining brain cells, slowing memory loss and possibly lowering the risk of Alzheimer's disease.
Research has found that in addition to regular, vigorous exercise, the following may help:
Doing interesting work (paid or volunteer)
Pursuing hobbies
Engaging in an active social life.
I recommend challenging yourself with music performance (playing or learning an instrument or singing), language lessons, learning a new computer program, or hunkering down with a good crossword puzzle. Be certain to try all of these with a smile – studies show that a positive emotional state is also good for your brain.
Remember that anything that makes you think in different ways is challenging for the brain and likely beneficial for your memory. This is also the perfect way to add passion and vitality to your life, enhancing meaning and promoting a positive outlook. Find some card or board games to play with friends and family, as being a vital part of community is essential as well.
Today's Health Topics
Editor's Pick
Health Focus
Ask Dr. Weil's Q&A
sponsor
Visit Our Origins Shop!
Dr. Weil believes inflammation is the root cause of visible skin concerns like irritation. He also believes mushrooms have the power to fight irritation. That's why he partnered with Origins to create these Mega-Mushroom Formulas.