3 Reasons To Eat Grapefruit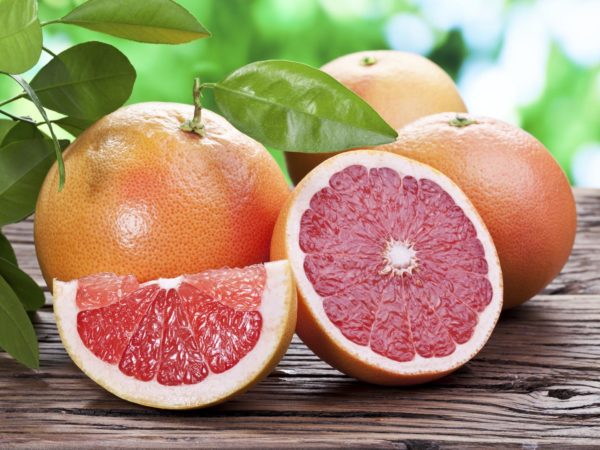 Pink or white, with seeds or seedless, grapefruit is delicious, tart and refreshing. Eating it regularly is a great way to get your vitamin C in just a few calories: an average-size grapefruit has about 70 calories total. Plus, this citrus fruit offers other benefits. Research suggests it may:
Protect against cancers of the prostate, lung and colon
Support immune function
Lower LDL ("bad") cholesterol.
When choosing, look for a thick skin and heavy weight – both help to ensure a juicier fruit. Enjoy grapefruit peeled, sectioned and tossed in a salad, or on its own. Skip the traditional sprinkle of sugar, and learn to appreciate its natural, subtle sweetness. Do not associate the wonderful benefits of grapefruit with drinking grapefruit juice. Instead, focus on eating the fruit to consume all of the benefits, including fiber without a large sugar load.
You should also be aware that grapefruit juice contains substances that can influence the absorption and the way the liver metabolizes a number of drugs. If you drink grapefruit juice and take prescribed medications like the cholesterol-lowering statin medications, the effects of the drugs can be multiplied. It is best to separate the two by a few hours. Be sure to read the package insert included with your medication or ask your pharmacist or physician.
Today's Health Topics
Editor's Pick
Health Focus
Ask Dr. Weil's Q&A
sponsor

Begin The Anti-Inflammatory Diet Today!
Dr. Weil's Anti-Inflammatory Diet & Healthy Aging Plan can help us all age with grace and delay the onset of age-related concerns such as heart disease, Alzheimer's, and many forms of cancer. By developing sound lifestyle practices, you can experience optimal health and well-being. Begin a 14-day free trial of Dr. Weil on Healthy Aging for access to shopping guides, eating tips, recipes, interactive tools, videos and more!