Practicing Visual Imagination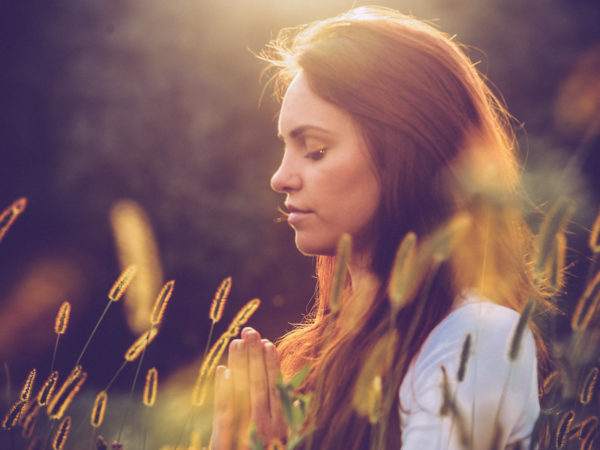 Visual imagination or visualization can be a potent tool for emotional well-being. It is mostly what we focus on when we daydream, and it can totally fascinate us when we engage in imagining what we desire.
A significant portion of the brain, the visual cortex, is responsible for processing visual imagination and other data coming from the retinas and optic nerves. When the brain is not occupied with that task, it is free to generate pictures of its own – from your brain's perspective, the distinction between what you see and what you visually imagine is not large. The visual cortex can act as a conduit between the conscious and unconscious mind, giving access to parts of the nervous system that regulate body functions normally considered involuntary.
Meditation on visual images is a religious practice in Hinduism and Buddhism, where geometric designs of spiritual significance are used. Apart from its religious purpose, this sort of meditation is said to calm the mind and body.
Visual images that we pay frequent attention to can determine the set point of our emotions just as habitual patterns thought can, possibly more so, because they influence physiology so strongly.
To get a sense of the power of visual imagination, close your eyes and picture a lemon wedge, freshly cut and glistening with juice. Concentrate on making the image as clear and detailed as you can. Then visualize bringing the lemon to your lips, sucking on it, and biting into it. As you do this, chances are you will experience sensations in your mouth and salivation, just as if you had sucked on an actual slice of lemon.
Practitioners of visualization therapy, visual imagination and interactive guided imagery teach patients to modify health conditions by taking advantage of this mind/body phenomenon, often with good results. Over the years, Dr. Weil has referred many patients to such therapists and have seen benefit with problems ranging from atopic dermatitis (eczema) and autoimmunity to cancer and recovery from surgery.
To improve emotional well-being, Dr. Weil recommends experimenting with visualization in two ways:
Practice shifting attention from negative thoughts to mental images that evoke positive feelings. For example, think of an actual place where you experienced contentment, comfort, and serenity.
Select an image that you associate with your most positive moods and focus on it frequently. Take that scene from earlier, and recreate it in your mind's eye. Each time you do, concentrate on sharpening the details, making the colors brighter, imagining sounds, physical sensations, and scents that might have been part of the experience. Keep that image as a place you can go to in your mind whenever you feel stressed, anxious or sad.
One place Dr. Weil visits in this way is a secluded pool in a small canyon in the Rincon Mountains east of Tucson, Arizona, where he has had many happy hours lying on polished rocks, dipping into the clear water, being soothed by the sound of running water and awed by the scenery of the Sonoran desert.
Find your own such place, and visit it mentally whenever stress threatens to overwhelm you.