Whitening Might Harm Your Teeth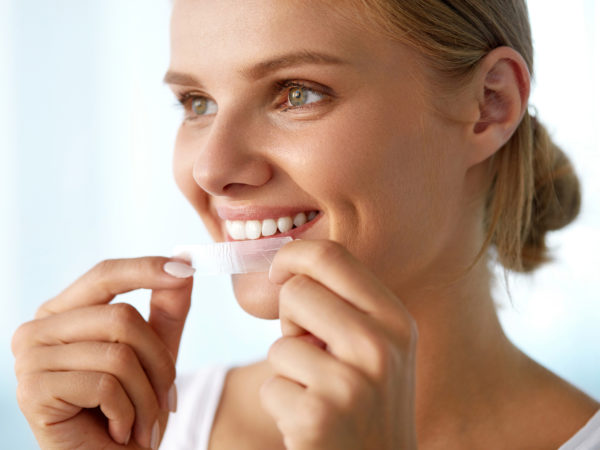 Whether you use the over-the-counter strips or go to the dentist to brighten your smile the same active ingredient – hydrogen peroxide – is responsible for the whitening. Researchers at New Jersey's Stockton University wanted to know what effect the chemical had had on the collagen in tooth tissue – called dentin – underneath the outer enamel. They treated whole teeth with whitening strips for the 20 to 60 minutes as recommended and discovered that the major protein in dentin is converted to smaller fragments by the hydrogen peroxide. "Our results showed that treatment with hydrogen peroxide concentrations similar to those found in whitening strips is enough to make the original collagen protein disappear, which is presumably due to the formation of many smaller fragments," said study leader Kelly Keenan, Ph.D., associate professor of chemistry. The study didn't investigate whether the collagen and other proteins in dentin can be regenerated, so it isn't known if the damage caused by whitening is permanent.
Source:
Kelly Keenan et al, "Protein and Peptide Chemistry," study results presented at the annual meeting of the American Society for Biochemistry and Molecular Biology, April 9.
More from this week's bulletin: