Cashew Poblano Ranch Dressing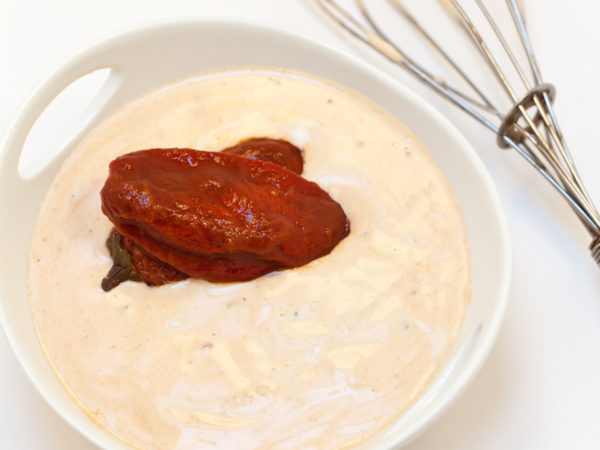 Nutrition
Yields 1 pint.
(Courtesy of True Food Kitchen restaurants)
Ingredients
½ cup cashews, salted, and soaked overnight
1 cup poblano peppers (roasted & deseeded)
1 tablespoon water
½ cup lemon juice
1 tablespoon red wine vinegar
4 cloves garlic
7 turns fresh black pepper
1 teaspoon kosher salt
¼ cup extra virgin olive oil
2 scallions (rough chop)
¼ cup dill (rough chop)
¼ cup parsley (rough chop)
Instructions
Soak cashews in water overnight. Drain off water.
In a blender, add the cashews, poblano peppers, water, lemon juice, red wine vinegar, garlic, black pepper, and salt.
Blend until smooth.
With blender running, drizzle in EVOO until smooth.