Soothing Sensitive Teeth?
I saw strips sold over-the-counter at my drugstore that are supposed to help with tooth sensitivity. Do you know how these work and whether they really can make a difference?
Andrew Weil, M.D. | June 13, 2016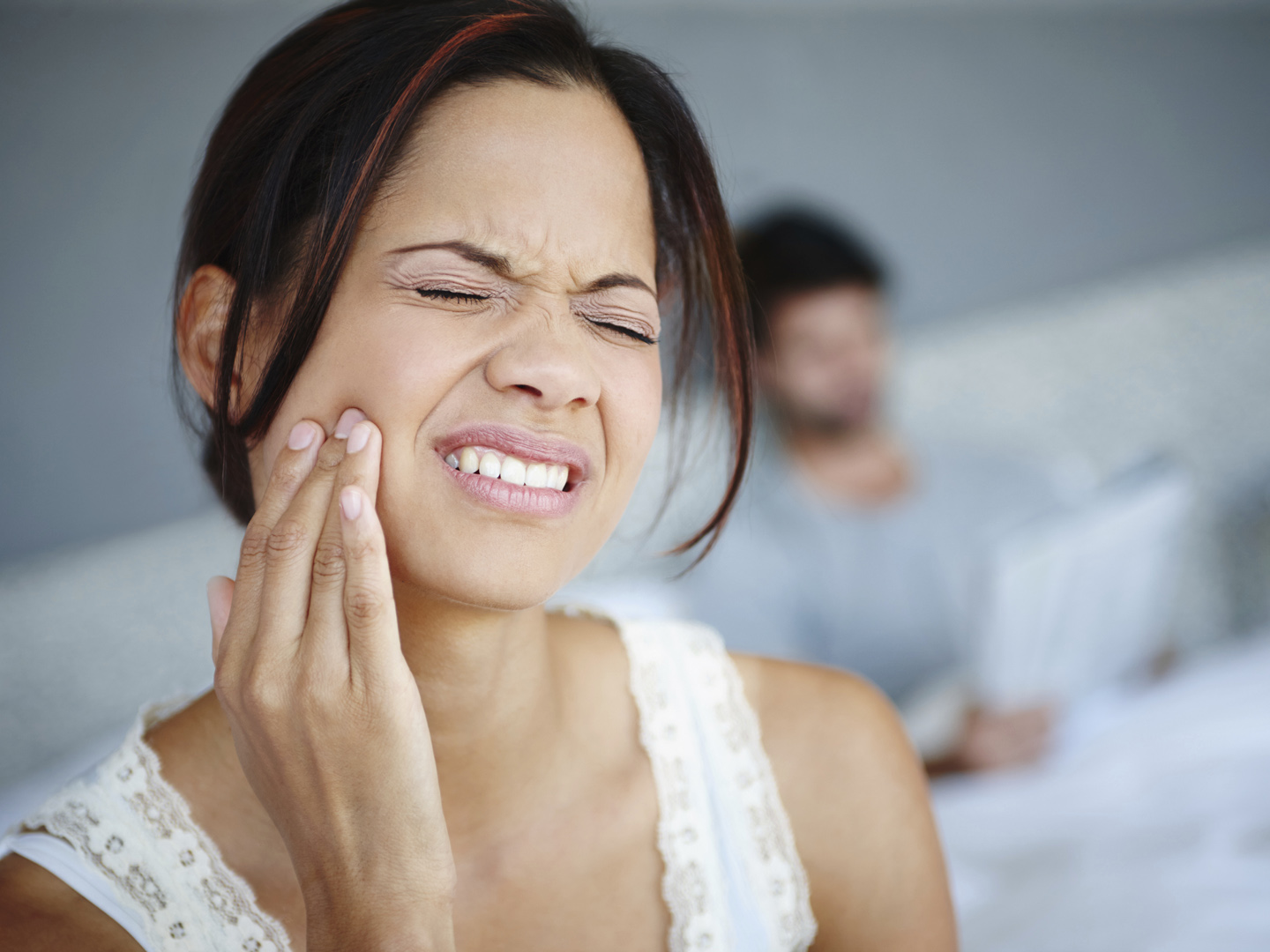 Almost everyone experiences tooth sensitivity from time to time. Your teeth may become sensitive to hot or cold temperatures, sweets, even to brushing or flossing. Common causes are a cavity, a chipped or cracked tooth, a new filling, the aftermath of tooth whitening, even stress that causes you to clench your teeth. Sensitivity can also result from worn enamel or exposed tooth roots. Problems with bite or TMJ (temporomandibular joint) disorder may also be to blame.
Because this isn't an area of my expertise, I discussed your question with my (holistic) dentist, Steve Swidler to get his views on the sensitivity strips and other approaches to dealing with the problem. He first emphasized the importance of seeing your dentist to uncover the cause of any sensitivity you're experiencing before buying the strips or other products promoted as treatments. "Each source of sensitivity has its own remedies, so it's important to understand that there are no magic strips that fix (them all)," Dr. Swidler says, adding that more than 52 percent of adults deal with some level of tooth sensitivity.
He explains that the commercially available sensitivity strips typically contain dipotassium oxalate desensitizing gel, a relatively inert material. Others contain fluoride, which may be helpful as a long-term treatment to help strengthen enamel.
Not having used sensitivity strips in his practice, Dr. Swidler contacted several of his peers but found none who recommend them to patients. Approaches dentists use are those that have proven effective clinically, Dr. Swidler adds. He also notes that based on what he has read about the strips, they can help manage mild tooth sensitivity in some cases, but he stresses that dealing with the symptoms is not the same as dealing with the underlying cause.
One product he recommends is MI paste (non-fluoride) from GC America. He also says it is worth trying oil pulling (an Ayurvedic practice that involves swishing sesame or sunflower oil in your mouth without swallowing).
If your teeth are sensitive, you could try cutting back on acidic fruits and drinks (carbonated beverages, citrus fruits, wine and yogurt), which over time weaken dental enamel. Don't brush your teeth right after consuming acidic foods or beverages; brushing the softened enamel could remove some of it. When brushing your teeth, use a soft bristled toothbrush, don't brush too vigorously and avoid abrasive toothpaste.
Andrew Weil, M.D.