Some People Feel Less Pain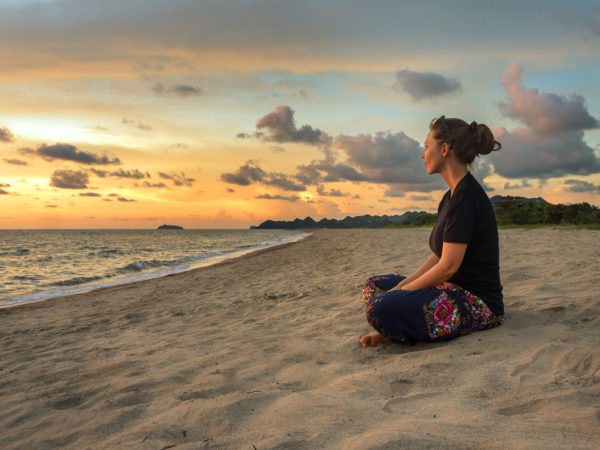 The trick here is mindfulness, according to a new study from Wake Forest School of Medicine. In order to explore why mindful people apparently feel less pain than others, researchers recruited 76 healthy people and first gave them all a test that measures mindfulness. Then while the volunteers were undergoing functional magnetic resonance imaging (FMRI), the researchers zapped them with heat at temperatures and durations that are painful. The MRI showed that in the most mindful people the amount of pain reported pain was less and was linked to deactivation of a brain region called the posterior cingulate cortex. Among those who reported more pain, the MRI showed greater activation of the same brain region. Study leader Fadel Zeidan, Ph.D., assistant professor of neurobiology and anatomy, said the findings provided "new ammunition to target this brain region" in developing more effective treatments for pain. "We know we can increase mindfulness through relatively short periods of mindfulness meditation training," he added, noting that this strategy may prove to be an effective way to provide relief for the millions of people who suffer from chronic pain.
My take? For the record, mindfulness is the technique of bringing all of our awareness to the here and now, to the immediate sensations in our bodies and our breathing, for example, rather than letting much of it slip away in contemplation of the past or future or of other subjects that are not present. The assumption is that when we act with full awareness, our actions are more likely to achieve what we intend, and that when we feel with full awareness, we are more likely to feel fulfilled. These latest findings add to what we've learned about the power of mindfulness. Earlier research has shown that mindfulness-based cognitive therapy using meditation provides as much protection against a relapse of depression as antidepressant drugs.
Source:
Fadel Zeidan et al "Neural Mechanisms Supporting the Relationship between Dispositional Mindfulness and Pain." PAIN, July 12, 2018; 1 DOI: 10.1097/j.pain.0000000000001344
Also in this week's bulletin: