More Beans = Less Heart Disease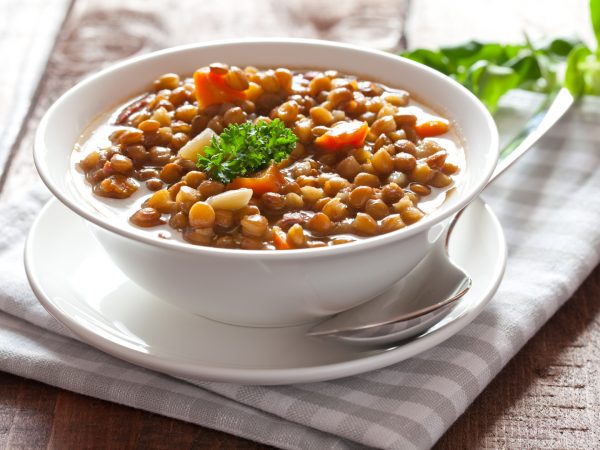 This finding comes from a study that looked at the effect of consumption of legumes on the risk of heart disease. Results showed that people who eat the most of these foods can reduce the incidence of cardiovascular disease, coronary heart disease and high blood pressure by as much as 10 percent compared to the risk among people whose consumption of these foods was lowest.
The researchers wrote that beans and other legumes benefit heart health because they're high in fiber, plant protein and other micronutrients but are low in fat, cholesterol free and low on the glycemic index. Study co-author Hana Kahleova, M.D., Ph.D., of the Physicians Committee for Responsible Medicine noted that the average American eats less than one serving of legumes daily. The recommended amount is about three cups per week. "Simply adding more beans to our plates could be a powerful tool in fighting heart disease and bringing down blood pressure," Dr. Kahleova added.
Source:
Hana Kahleova, M.D., Ph.D. et al, "Associations between Dietary Pulses Alone or with Other Legumes and Cardiometabolic Disease Outcomes: An Umbrella Review and Updated Systematic Review and Meta-analysis of Prospective Cohort Studies," Advances in Nutrition, November 1, 2019 doi: 10.1093/advances/nmz113
More from this week's bulletin:
---
---