Cooking With Adzuki Beans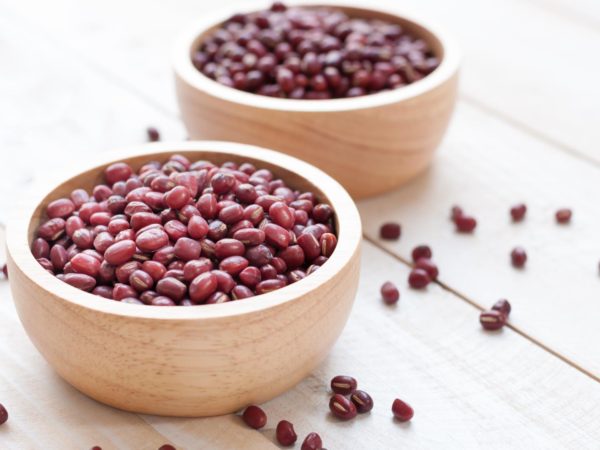 Adzuki beans are small, red beans that originated in China. These legumes (also called aduki or azuki beans) are most often enjoyed boiled with sugar and mashed into a sweet red bean paste that is used as a filling in many popular Asian desserts, including ice cream. The nutty flavor of adzukis is equally delicious in savory applications: Festival Rice from Japan combines adzuki with rice, which receives a pleasant pink tint from the beans.
Adzuki beans, along with lentils and chickpeas, are a staple of the macrobiotic diet, which calls for the consumption of plenty of fibrous, protein-packed legumes. Macrobiotics considers adzukis to be the most "yang," or warming, of all beans, and consequently, good for imparting strength. Known for their healing properties in Traditional Chinese Medicine, adzukis are said to support kidney, bladder and reproductive function.
Like many other beans, adzukis are a good source of magnesium, potassium, iron, zinc, copper, manganese and B vitamins. Also of note is the adzuki's status as the "weight loss bean," since they are so low in calories and fat, yet high in nutrition. Additionally, they are relatively easy to digest, so they should not give you gas as other beans do.
Cooking time: 45-60 minutes
Liquid per cup of legume: 4 cups
How to cook adzuki beans:
Soak 1-2 hours. Drain water and replace with fresh, cold water for cooking. Place on stove and bring to a boil in a pot with a lid. Once boiling, reduce to a simmer, tilting the lid slightly to allow steam to escape, and leave to cook for up to an hour, or until tender.
Try adzuki in this recipe: Vegetarian Chili