Cooking With Legumes: Black Beans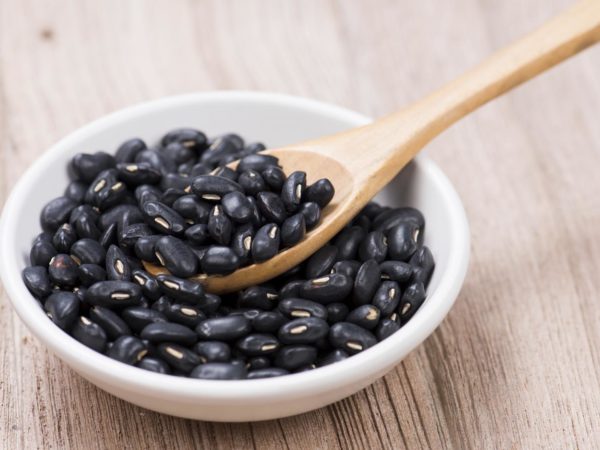 Black beans fall under the classification of Phaseolus vulgaris, or "common bean" (other descendants of the common bean are pinto, navy and kidney beans). But don't let their "common" ancestry fool you! Black beans, also known as turtle beans or black Spanish or Mexican beans, are thought to originate in southern Mexico and Central America. Underneath their jet-black skin is a light, cream-colored flesh with a unique, earthy, almost mushroom-like flavor that is perfectly at home in Latin American as well as Caribbean cuisine.
Though most often enjoyed in dishes such as Costa Rica's signature gallo pinto (fried black beans and rice) or Brazil's feijoada (a stew of black beans and pork, often served with rice), don't be afraid to try something a little less traditional, like black bean hummus.
The ebony hue of black beans contributes more than just color to our plates. The dark shade is derived from anthocyanins, the same antioxidant compounds found in dark red fruits – black beans are the most antioxidant-rich of all legumes. Additionally, just one cup of cooked black beans provides almost two thirds of the Daily Value of folate, a B vitamin important for decreasing heart disease risk, not to mention 30% of the Daily Value of magnesium, another mineral essential for heart health.
Cooking time: 60-90 minutes
Liquid per cup of legume: 4 cups
How to cook black beans: Soak overnight. Drain water and replace with fresh, cold water for cooking. Place on stove and bring to a boil in a pot with a lid. Once boiling, reduce to a simmer, tilting the lid slightly to allow steam to escape, and leave to cook for up to 90 minutes, or until tender.
Try black beans in this recipe: Black Bean Soup