Missing Out On Best Cervical Cancer Care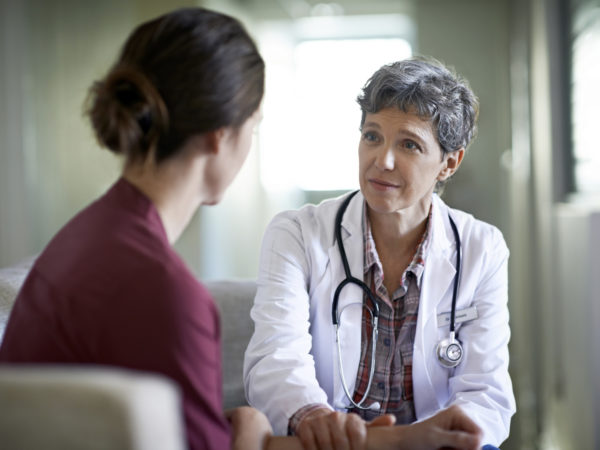 Fewer than three out of five women diagnosed with cervical cancer are getting optimal care, according to a new study. Researchers from the University of Michigan have also reported that black and Hispanic women were even less likely than white women to receive treatment based on published medical guidelines for addressing cervical cancer. Women whose treatment follows the guidelines have better survival rates regardless of race, ethnicity or stage of cancer, the researchers wrote. They found that 58 percent of white women received guideline-based care, but only 53 percent of black women and 51 percent of Hispanic women had equivalent treatment. The researchers examined records from 16,195 women treated between 2004 and 2012. To determine whether the women's care was guideline based they focused on patients who received radiation therapy, which is recommended along with chemotherapy for locally advanced cervical cancer. The study didn't delve into why particular patients didn't receive guideline-based care, but the researchers noted that this type of cancer tends to occur in younger women and those facing socioeconomic issues. They speculated that in some cases women may have refused certain treatments or may not have completed recommended treatment They plan to interview patients to see if this might be the case.
Source:
Shitanshu Uppal et al, "Association of Hospital Volume With Racial and Ethnic Disparities in Locally Advanced Cervical Cancer Treatment." Obstetrics & Gynecology, February 2017 DOI: 10.1097/AOG.0000000000001819
Also in this week's bulletin:
Interested in expanding your knowledge on the latest in nutrition, healthful living and integrative medicine from internationally recognized experts including Andrew Weil, M.D., Donald Abrams, M.D., Victoria Maizes, M.D., Clint Woods, and more? Learn more about the 14th annual Nutrition Conference, Nutrition & Health: State of the Science and Clinical Applications, held May 1-3, 2017, at the Arizona Biltmore Hotel in Phoenix, Arizona.