How Sleep Affects Weight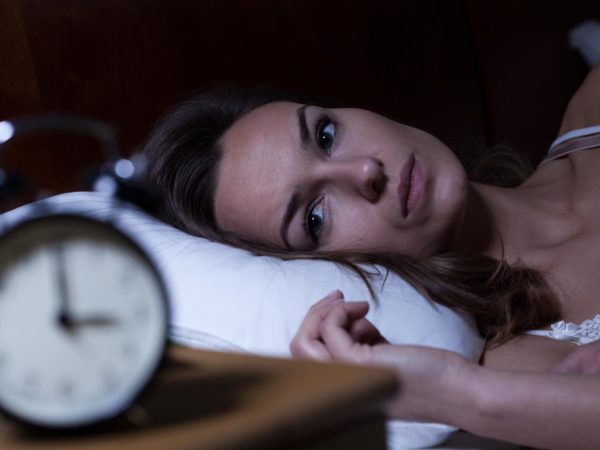 Losing just one night's sleep could trigger physiological changes that can lead to weight gain. This finding comes from a small Swedish study that looked at the effect of temporary, short-term sleep loss on the regulation of gene expression and metabolism in 15 healthy young men. The participants, who reported that they normally sleep an average of 7 to 9 hours per night, spent two nights in the sleep lab. During the first night they all slept eight and a half hours after which the researchers took tissue samples from the men's subcutaneous fat and skeletal muscle as well as blood samples. The next night, the men were kept awake, and in the morning, the researchers again took fat, muscle and blood samples. After the night of sleep loss, the tests revealed changes in DNA expression and muscle proteins that, over time, could lead to increased weight and decreased muscle mass. Study leader Jonathan Cedernaes said he and his team think the changes can help explain how chronic sleep loss may influence the risk of developing obesity and type 2 diabetes. This was the first study to show that lack of sleep can set cellular changes in motion that can lead to weight gain and muscle loss.
My take? These new findings illustrate what can happen in the body when we don't get enough sleep, and how those changes can have effects on our body. We've long known that poor sleep is associated with obesity. Earlier research has shown that people between the ages of 32 and 49 who slept four hours or less per night were 73 percent more likely to be obese than people who reported sleeping between seven and nine hours per night. The same study showed that people who slept only five hours had a 50 percent higher risk of obesity than those who were getting a full night's rest. Those who slept just six hours were 23 percent more likely to be substantially overweight.
Source:
Jonathan Cedernaes, et al, "Acute sleep loss results in tissue-specific alterations in genome-wide DNA methylation state and metabolic fuel utilization in humans." Science Advances, August 22, 2018, DOI: 10.1126/sciadv.aar8590
Also in this week's bulletin: