A Dietary Plan To Preserve Eyesight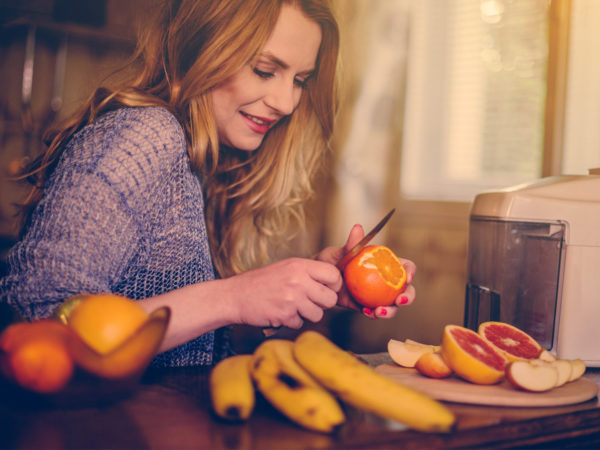 An Australian study has shown that eating an orange a day can reduce the risk of macular degeneration, the leading cause of blindness in individuals over the age of 55. To reach this conclusion researchers interviewed more than 2000 Australians over the age of 50 and then followed them for 15 years. They found that individuals who ate at least one orange daily had more than a 60 percent lower risk of developing macular degeneration compared to people who never eat oranges. The study showed that the flavonoids – antioxidants found in oranges and other fruits and vegetables – appear to be protective against the eye disease, according to lead researcher Bamini Gopinath, a professor at the University of Sydney. She added that the research showed that eating only one orange a week offered significant benefits.
The researchers also looked at other common foods containing flavonoids including tea, apples and red wine, but none of them were associated with lower risks of the eye disease. The cause of macular degeneration isn't known, but the condition often runs in families and probably has a genetic component. It affects an equal number of women and men but seems more common among Caucasians than African-Americans.
Source:
Bamini Gopinath et al,"Dietary flavonoids and the prevalence and 15-y incidence of age-related macular degeneration." American Journal of Clinical Nutrition, July 6, 2018 DOI: 10.1093/ajcn/nqy114
Also in this week's bulletin: