Supplements for Secondhand Smoke
Published: 10/10/2013
Learn More:
Is it Healthy to Eat Bugs?
Related:
Nutrition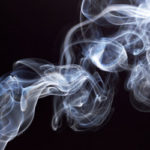 Spending time with a smoker – or even sitting by one in a restaurant or other public place – exposes you to secondhand smoke. Secondhand smoke is suspected of killing thousands of nonsmokers every year; it can also cause or worsen respiratory infections, ear infections and asthma. In addition to avoiding smoky places, you can protect yourself from the effects of secondhand smoke by taking a daily multivitamin that includes these antioxidants:
Vitamin E: A powerful antioxidant that helps protects cell membranes. Look for a product that contains mixed tocopherols.
Vitamin C: A water-soluble vitamin that also functions as a powerful antioxidant.
Selenium: Activates an antioxidant enzyme called glutathione peroxidase, which helps the body eliminate smoke-associated toxins.
Carotenoids: Beta-carotene, in conjunction with other carotenes, acts as an antioxidant and immune system booster. (Consult with your physician if you currently smoke or have a history of long-term smoking.)
Coenzyme Q10: Essential in cellular energy production and has antioxidant properties that help protect the body from free radicals.
Pycnogenol: This potent antioxidant, made from the bark of pine trees, contains proanthocyanidins, red pigments (also found in blueberries and grapes) that aid in strengthening capillaries, arteries and veins.
Find out which vitamins are right for you.
Everyone's dietary needs are different based on a number of factors including lifestyle, diet, medications and more. To find out
what vitamins you need
, take the
Weil Vitamin Advisor
. This 3-step questionnaire requires just minutes to complete, and generates a free, no-obligation vitamin and nutritional supplement recommendation that is personalized to meet your unique nutritional needs.
Natural Health Remedies
From unhealthy habits to aching joints, improved sleep to aging with grace, Dr. Weil on Healthy Aging has reliable information and actionable advice to help you address your health concerns naturally. Learn more – start your 14-day free trial today and save 30% when you join.