Suffering From Back Pain?
Published: 07/13/2013
Learn More:
Diarrhea
Related:
Condition Care Guide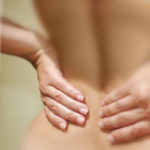 If you are experiencing chronic back pain, it may be due to poor posture, injuries or muscle tension – all common contributors. Unfortunately, chronic back pain can profoundly impact your quality of life, and pharmaceutical painkillers are often the prescription given by doctors.
If you want to minimize the use of medications that dull the pain but may not address the underlying causes, consider yoga. It is a proactive approach that can help prevent further injury and lessen the symptoms of back pain. Yoga can:
Engage your body, mind and spirit, which may lead to a feeling of self-reliance and control over your pain.
Provide long-term preventive relief, through improved posture, breathing techniques, and stress reduction.
Make you more aware of your body – balance, posture and proper alignment will be a renewed focus in your life.
Strengthen your abdominal and leg muscles and increase blood flow – all of which can be beneficial for the back.
Soothe your mind, which in turn can produce a relaxed, calm and meditative state that can lessen pain.
Visit the Exercise & Fitness section on DrWeil.com for more information on a variety of yoga poses, including how to perform them.
Find out which vitamins are right for you.
Everyone's dietary needs are different based on a number of factors including lifestyle, diet, medications and more. To find out
what vitamins you need
, take the
Weil Vitamin Advisor
. This 3-step questionnaire requires just minutes to complete, and generates a free, no-obligation vitamin and nutritional supplement recommendation that is personalized to meet your unique nutritional needs.
A Healthy You, Head-to-Toe
Want Dr. Weil's suggestions for your ailments? Join Dr. Weil on Healthy Aging for access to an exclusive version of the new, interactive Dr. Weil's Head-to-Toe Wellness Guide! It includes links to recipes using the recommended foods, along with in-depth suggestions on supplements, lifestyle and nutrition choices. Start your 14-day free trial now!