Have Sinus Issues?
Published: 08/25/2014
Learn More:
Do Babies Need Vitamin C Supplements?
Related:
Babies & Toddlers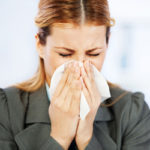 This tip is courtesy of the new, improved Weil Vitamin Advisor. Visit today for your free, personalized supplement recommendation!

Chronic sinus problems don't necessarily require drugs or surgery – diet and lifestyle play important roles. Besides avoiding polluted, dusty and smoky environments (and secondhand smoke), try the following to help reduce the symptoms of chronic sinus problems:
Eliminate milk and all milk products from your diet (including prepared foods that list dairy and its byproducts as ingredients). This can lead to dramatic improvement after about two months.
Take astragalus (Astragalus membranaceous), the root of a native Chinese plant that boosts immune system function. The usual dose is two capsules twice a day unless otherwise directed on the package label.
If you take an antibiotic for sinus infections, be sure to take a probiotic to restore the friendly bacteria that inhabit the digestive tract and that may be wiped out by antibiotics.
Don't smoke.
If you suffer from allergies, consider equipping your house – or at least your bedroom – with a good air filter. A HEPA (high-efficiency particulate air) filter is a good choice – it removes particles in the air by forcing it through screens containing microscopic pores.
Don't miss tomorrow's Daily Tip for four ways to treat sinus congestion symptoms.
Find out which vitamins are right for you.
Everyone's dietary needs are different based on a number of factors including lifestyle, diet, medications and more. To find out
what vitamins you need
, take the
Weil Vitamin Advisor
. This 3-step questionnaire requires just minutes to complete, and generates a free, no-obligation vitamin and nutritional supplement recommendation that is personalized to meet your unique nutritional needs.
TOP PICKS
WE RECOMMEND


Breathing Exercises: Breath Counting
Conscious breathing takes various forms – Dr. Weil believes each variety can be a useful tool for achieving a desired mental or physical state.
Read More

WE RECOMMEND


Dr. Weil's Head-to-Toe Wellness Guide
A healthy lifestyle is the result of quality nutrition, regular mental and physical exercise and prudent supplementation.
Learn More

ASK DR. WEIL


Do Babies Need Vitamin C Supplements?
I've heard that babies can't get enough vitamin C from breast milk or formula and need extra. Is this true?
See Answer

TODAY'S HEALTH TOPIC


Coenzyme Q10
Coenzyme Q10 is a natural antioxidant synthesized by the body, found in many foods, and available as a supplement.
Read More
Allergies Affecting You?
Is allergy season getting to you? The Seasonal Support formula available through the Weil Vitamin Advisor contains a blend of quercetin, nettle leaf extract, and other botanicals to help promote upper respiratory health. Visit today for your free, personalized supplement plan, and see if it is recommended for you.
YESTERDAY'S TIP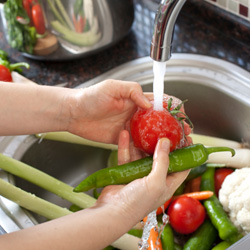 14 Foods That Should Only Be Eaten Organic
Eating plenty of vegetables and fruits is important for a healthy diet. Choosing organic versions of specific produce is too, as some supermarket foods contain more pesticide residue than others. Learn more.
Add These To Your Organic-Only Grocery List