Breast Cancer: Bad Foods
Published: 10/08/2013
Learn More:
Activated Charcoal for a Cleaner You?
Related:
General Health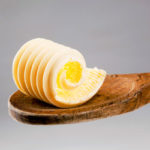 Yesterday's Daily Tip covered foods that women should include in their diet, as they may lower the risk of breast cancer. Today, we list some dietary habits to avoid, as they may increase the risk of breast cancer.
Eating too much fat. Keep your dietary fat content low – below 25 percent of your daily calories is ideal.
Consuming polyunsaturated omega-6 fats (including many vegetable oils), and hydrogenated oils (margarines and vegetable shortenings) can all increase cancer risks. Minimize consumption of all.
Drinking alcohol. Even in modest amounts, alcohol consumption is associated with an increased risk of breast cancer.
A daily intake of conventionally raised meat, poultry, eggs and dairy products. These may contain hormone residues that influence estrogen metabolism. Replace with organic, hormone-free versions and use sparingly.
Find out which vitamins are right for you.
Everyone's dietary needs are different based on a number of factors including lifestyle, diet, medications and more. To find out
what vitamins you need
, take the
Weil Vitamin Advisor
. This 3-step questionnaire requires just minutes to complete, and generates a free, no-obligation vitamin and nutritional supplement recommendation that is personalized to meet your unique nutritional needs.
Lower Your Blood Pressure Naturally
RESPeRATE™ is the first medical device clinically proven to lower blood pressure with no side effects. This revolutionary device harnesses the power of breathing to lower blood pressure naturally. Featured in Mayo Clinic's "On High Blood Pressure," Doctor Recommended.