Are You Getting Vitamin B7?
Published: 04/09/2013
Learn More:
Ovarian Cancer: Substandard Care?
Related:
Women's Health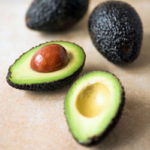 Vitamin B7, also known as biotin, is a water-soluble nutrient necessary for several key metabolic functions.
Biotin is a co-factor in many enzymatic reactions, and serious complications can result from biotin deficiency, including diseases of the skin, intestinal tract, and nervous system.
Biotin plays a role in regulating blood glucose levels and may help in decreasing insulin resistance and improving glucose tolerance in those with type 2 diabetes.
Biotin may be helpful in maintaining healthy hair and nails, and possibly in preventing birth defects.
I recommend 50 mcg of biotin as part of a B-complex that contains a full spectrum of B vitamins, including thiamine, B12, riboflavin and niacin. You can also obtain biotin from foods including organ meats, barley, brewers yeast, fortified cereals, corn, egg yolks, milk, royal jelly, soy, and wheat bran. Avocado, bread, broccoli, cauliflower, cheeses, chicken, fish, legumes, mushrooms, nuts, pork, potatoes, and spinach also provide biotin.
Find out which vitamins are right for you.
Everyone's dietary needs are different based on a number of factors including lifestyle, diet, medications and more. To find out
what vitamins you need
, take the
Weil Vitamin Advisor
. This 3-step questionnaire requires just minutes to complete, and generates a free, no-obligation vitamin and nutritional supplement recommendation that is personalized to meet your unique nutritional needs.
Lower Your Blood Pressure Naturally
RESPeRATE™ is the first medical device clinically proven to lower blood pressure with no side effects. This revolutionary device harnesses the power of breathing to lower blood pressure naturally. Featured in Mayo Clinic's "On High Blood Pressure," doctor recommended.